How Will $1.3 Trillion Of Our Tax Dollars Be Spent Next Year?
This is the picture of discretionary spending – that which isn't mandated by law – for 2012. It represents 1/3 of the total budget. See anything wrong?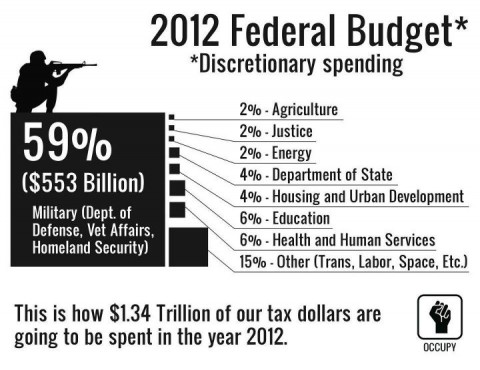 Source: http://en.wikipedia.org/wiki/2012_United_States_federal_budget
Found on OccupyDesign Facebook page. Originally submitted by Linda P.