Bernie Sanders On Why Some Billionaires Are Running For The Border
Oh he's angry. You should be too.
EDITOR'S NOTE: We're well aware that not all "rich people" are avoiding paying taxes (just look at the Patriotic Millionaires) and Bernie probably is, too. But his point about how wrong it is for the ones who are still stands.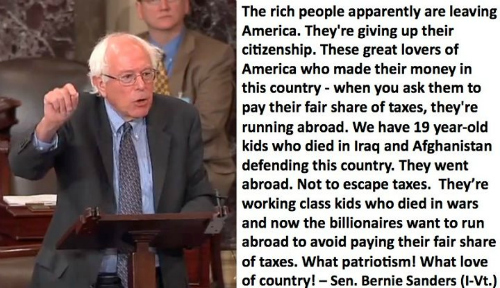 Found on Bernie Sanders' Facebook page. Thumbnail image available through Creative Commons license. Originally submitted by Brandon W.