A New Movement Moment; 7,500 MoveOn Members Take Part in Day of Action for Trayvon Martin's Family
In the wake of the George Zimmerman trial verdict, the past 10 days have been incredible—a true movement moment.
It started in the immediate aftermath of the decision. Within minutes, the NAACP launched a petition calling on the Department of Justice to open a civil rights case against Zimmerman. To date, more than 600,000 MoveOn members have signed, despite the largest attack ever on our website by malicious hackers. With those signatures and others gathered by the NAACP, more than 1 million people have added their names.
But that was just a preview of the action that was coming.
Last Tuesday, a youth-led activist group known as the Dream Defenders began a peaceful occupation of the Florida Capitol, what they called "Takeover Tuesday." They're still in the Capitol today, demanding that the governor call a special legislative session to pass "Trayvon's Law," which would address "stand your ground" vigilantism, racial profiling, and the school-to-prison pipeline. 28,000 MoveOn members have joined in calling for the law, and some have even joined the occupation.
This was all happening on the ground in Florida, the birthplace of the deadly legislation known as "stand your ground"—or, more accurately, "shoot first." But on the Internet, a larger conversation was brewing about race in America, after a couple of friends started a blog called WeAreNotTrayvon that went viral. They provided a space for thousands of people to share their personal stories of race, privilege, and struggle. And when responses to the blog became so overwhelming that two people couldn't possibly keep up, a group of MoveOn volunteers helped keep the momentum growing.
Then, this past Saturday, a massive day of rallies and vigils was orchestrated by the National Action Network and supported by MoveOn members. From New York to Los Angeles, and from Miami to Detroit, more than 7,500 MoveOn members joined tens of thousands of other progressives and faith leaders—and even Beyoncé and Jay-Z—in support of Trayvon Martin's family, and in a resounding call for justice.
Coming just weeks after the Supreme Court dealt a serious blow to voting rights, and as the Republican House threatens the potential for immigration reform, this moment gave glimpses of a new civil rights movement.
But we've been around long enough to know that this energy could disappear with the next big media story—before we've even had a chance to take on the laws, policies, and mindsets that brought us here. Challenging those three things is something that has to happen at every level of government and society. That's why right now is the time to launch a campaign in your community or state about a progressive issue that matters to you.
Chances are high that you live in a state that is either actively considering or has already enacted a "shoot first" law that needs to be overturned.1 Maybe you're ready to launch a statewide campaign, knowing that other MoveOn members will be here to support you. Or maybe the threat of austerity and slashing budgets is putting your local school district in jeopardy, and you need a base of fellow residents to help show your outrage and disapproval.
If there's one thing this past week displayed, it is that millions of MoveOn members are as devoted as ever to the fight for justice. And that members are ready to help each other when it's time to campaign for a progressive future.
Click here to start your campaign today and work with other MoveOn members who'll help you win.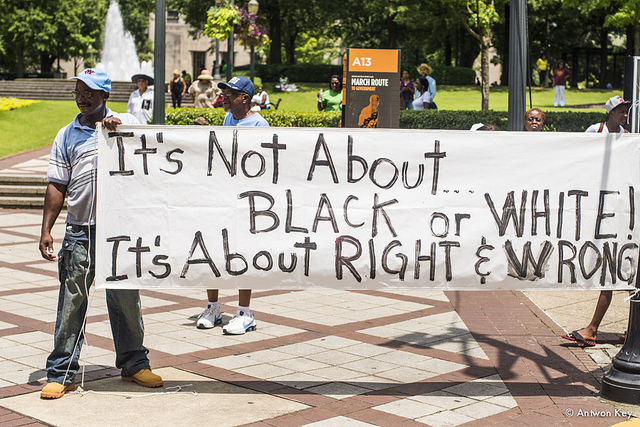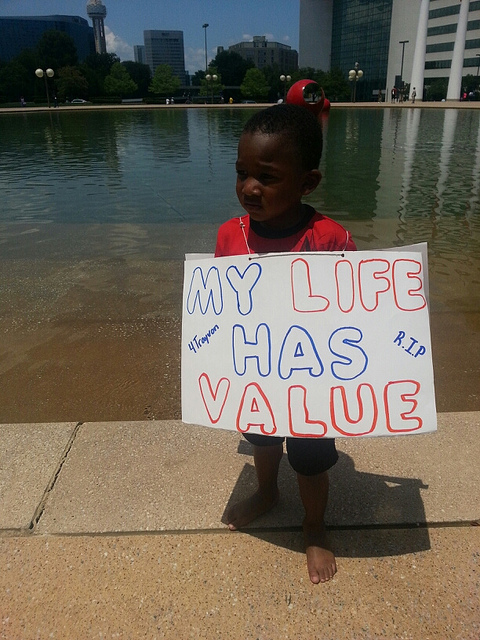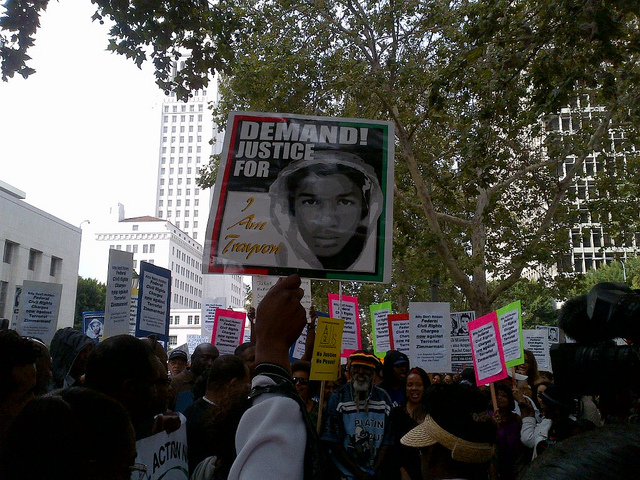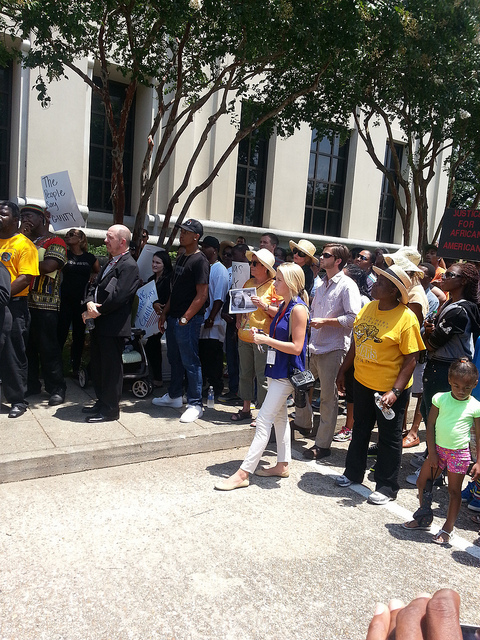 Sources:
1. "Does Your State Have A Shoot First Law?" Second Chance on Shoot First, accessed July 24, 2013
http://secondchancecampaign.org/laws/