Volunteer with MoveOn
MoveOn's work is only possible because of the tireless work of the thousands of people who are a part of the Volunteer Network.
We do everything from responding to thousands of member emails, to sending millions of text messages, to training and supporting other members to lead in their communities. And oftentimes, we take the lead ourselves! No matter your skills and areas of interest, there's a role for everyone in MoveOn's Volunteer Network.
Here's some of what's in store for members of our volunteer network community:

Exclusive access to MoveOn communication channels for you to connect with other MoveOn volunteers to strategize, share best practices, and swap resources.

Opportunities for exclusive MoveOn merchandise, trainings, caucuses, working groups, and occasional scholarships to progressive conferences and events for personal development.

Being the first to know when national mobilizations are planned–and having a place to pitch mobilizations when you think it's needed.
MoveOn Mobilizers is a vibrant community of grassroots activists around the country mobilizing for progressive change through organizing (e.g. organizing lobby visits, rallies, or meetings) in our communities. In the age of COVID 19, MoveOn Mobilizers are adapting to take actions back online through training, monthly calls and other safe tactics to drive change.
We also need members in our 2021 target states who are committed to building pressure for their senators and members of Congress to pass progressive legislation! If you live in AZ, WI, NC, or FL, connect with Durrel to learn more at www.moveon.org/Durrel. If you're in PA, GA, MT, or WV, connect with Amanda to learn more at www.moveon.org/Amanda.

The MoveOn Mobilizers community is for MoveOn members who:
Are action oriented. Have you ever attended or hosted an event demanding change in your community? Have you participated in a MoveOn training or program? If not, would you like to? If you answered yes to any of these questions, we think you'll love being a part of the Mobilizers community.

Want to stay involved. Mobilizers enjoy engaging in discussions, attending events and trainings, and/or organizing events in their community.

Are committed to an inclusive and progressive future.
Members of the Mobile Mobilizers Team are passionate about creating a world marked by equality, sustainability, justice, and love. And we mobilize together to achieve it.
MoveOn's Text Team uses the power of peer-to-peer (p2p) text messaging to mobilize members and voters across the country to take meaningful action on a number of MoveOn campaigns, actions and events.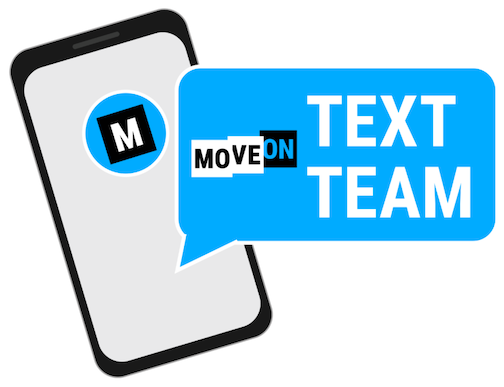 The MoveOn Text Team is for MoveOn members who
Are passionate about progressive change while balancing a busy schedule.
Enjoy using technology to motivate and inspire members and voters to take action.
Have access to a computer or mobile device that supports internet connectivity!

Members of the Text Team are a key point of contact for hundreds, maybe thousands, of other MoveOn members and progressive voters who are ready to build a more inclusive, progressive future.


MoveOn's Community Support Team provides critical assistance to MoveOn's campaigns and  mobilizations. Community Support also works with our Organizing Team to coach, support and assist MoveOn members.

The MoveOn Community Support Team is for MoveOn members who
Want to support MoveOn campaigning work, including rapid response mobilizations, petition campaigns, and other related special projects – Campaigns & Mobilizations Squad.

Want to support our members and our internal Volunteer Network teams by answering questions, sharing resources and troubleshooting tech and tools – Team & Member Support Squad.

Want to recruit, coach, and train Mobilizers and MoveOn members to organize successfully, take action and build their community and digital organizing skills – Recruitment & Training Squad.
Members of the Community Support Team are a vital part of the work of MoveOn to advance our campaigns, organizing events and engaging in rapid response around the issues that are so important to MoveOn members.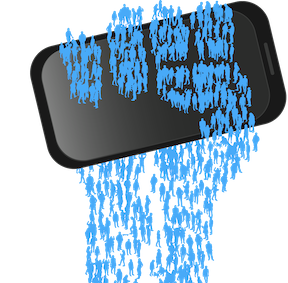 Do you have tech skills that you're willing to lend to MoveOn?
We've transitioned much of our process for building progressive tech to open channels where anyone can participate.
We've been collaborating on tech projects with the Progressive Coders Network and other partner organizations, and we'd like to start collaborating with you.
You can take a look at our live projects at opensource.moveon.org, or view the codebase for projects on MoveOn's projects on GitHub.
We're looking forward to getting you plugged in!