The GOP Myth About Small Government, Shattered With One Simple Chart
In his first term, Ronald Reagan actually grew the size of government – a good thing, in a recession – at a much faster pace than Obama has.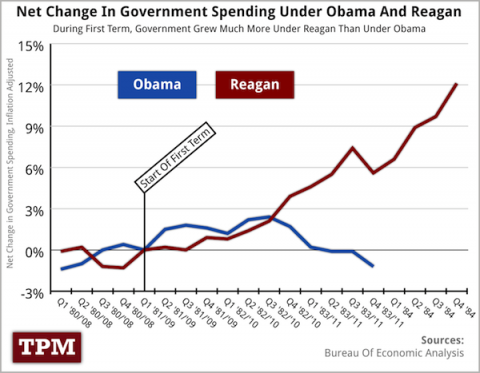 Let's put these myths about spending to rest!
Found on TalkingPointsMemo. Originally submitted by Brandon W.