'Mad Money' Guy, Jim Cramer, Is Pissed His Dad Can't Vote. Manages To Miss Whole Point Anyway.
Sigh. Some people only care when it affects themselves or someone they know. See the Twitter timeline:
Jim's dad had a big problem, and not knowing what else to do, Jim turned to Twitter: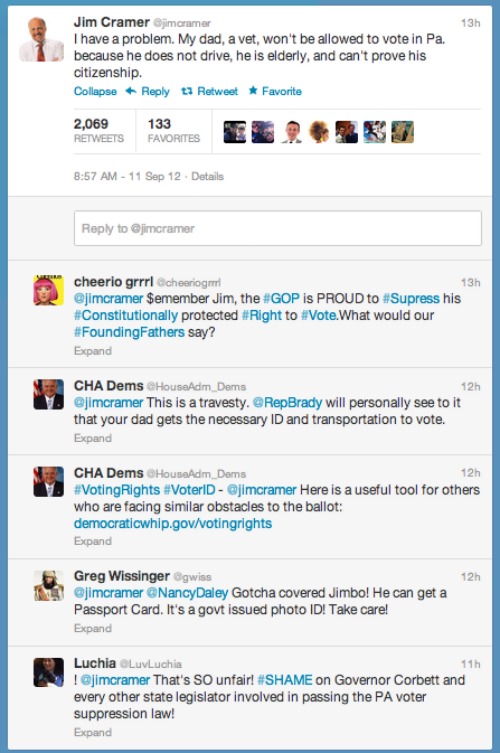 Jim's cagey response to one follower's suggestion:

Jim is so grateful because PennDOT came to his rescue.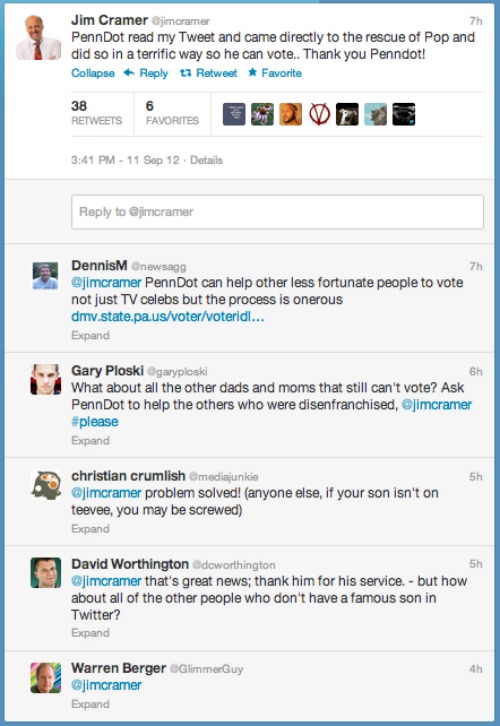 The only case of voter suppression he gave a damn about has been solved. He can stop caring now!
Now watch Jim Cramer totally miss the point:

Now watch how he can manage to keep missing the point: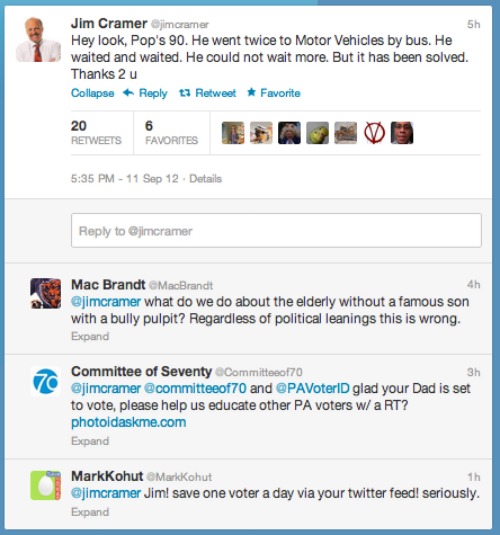 Think everybody should have the chance to vote even if they don't have a famous son to Tweet about it for them? There's a blue share button for that.
Found on Jim Cramer's Twitter account by @marikatogo. Thumbnail image courtesy of Tulane Public Relations.