How Many States That Ban Gay Marriage Let You Marry Your Cousin?
In 19 states, people can marry their first cousins. Yet that whole gay marriage thing . . .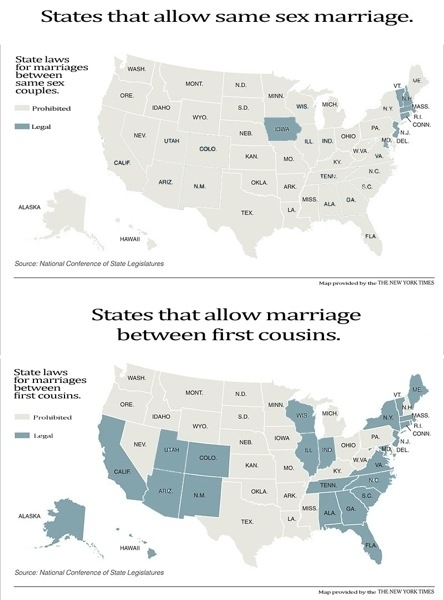 Ever since NY passed gay marriage, however, the number of states where same-sex partners can get married has increased to six!
Via The New Civil Rights Movement. Found on FunnyOrDie.com. Originally submitted by volunteer editor Jayne F.