Why Barack Obama Is On The Right Side Of History
"Don't Ask, Don't Tell" was officially repealed by the Obama administration on Sept. 20, 2011.
This tombstone, meant to be a memorial to all gay veterans, does not have a name, only these haunting words. It's the resting place of Leonard Matlovich, who in 1975 became the first gay service member to purposely out himself to the military as a protest of its ban on gays serving.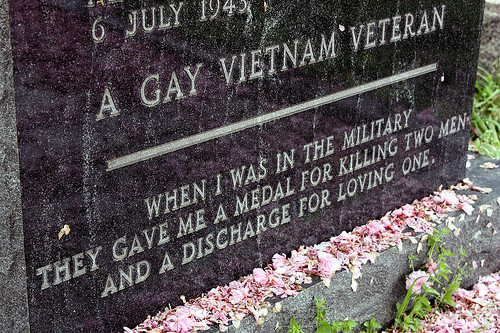 Found on Imgur. Originally submitted by Brandon W.
Paid For By MoveOn.org Political Action