Whoever Printed This Sign Should Be Absolutely Ashamed Of Themselves
Since when did you have to have a photo ID on file to obtain this?
EDITOR'S NOTE: This piece is still relevant nearly a year after we first posted it. Denying access to basics like water, especially to paying customers regardless of immigration status, is cruelty. Period.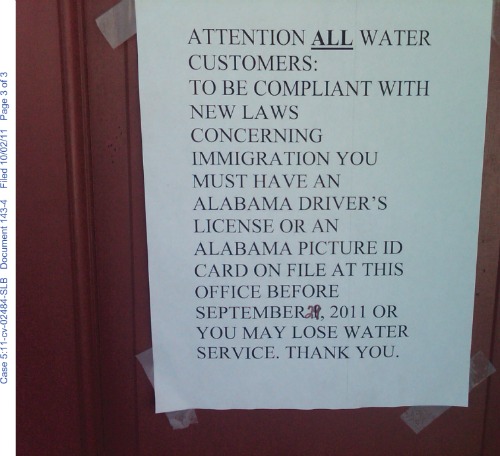 Alabama has seen a mass exodus of even documented immigrants because of its hateful new law. The law is being fought federally by the Department of Justice.
Found on ProgressLeague.org. Originally submitted by Eli P.