What's The Big Deal About Fracking? This. This Is The Big Deal

Please share the facts about fracking!
"Schilke's neighbors love her black Angus beef, but she's no longer sharing or eating it—not since fracking began on thirty-two oil and gas wells within three miles of her 160-acre ranch and five of her cows dropped dead."

– Fracking Our Food Supply, The Nation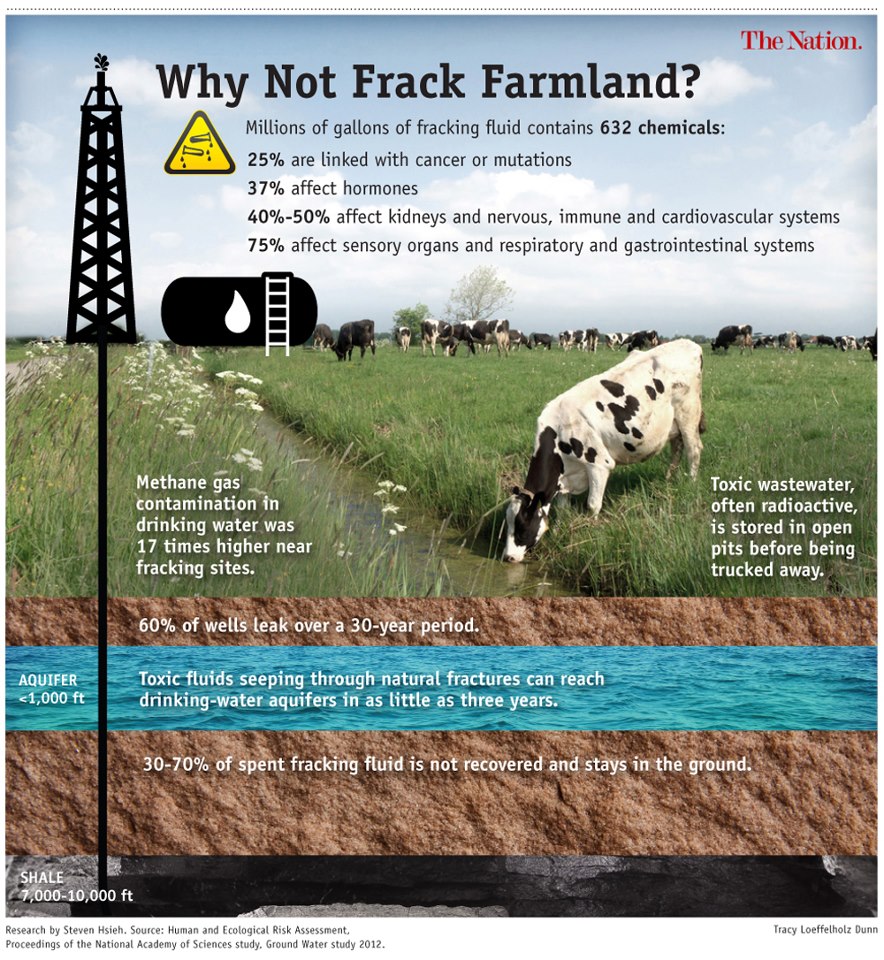 Found on The Nation's Facebook page. Originally submitted by Jayne F.