What If Mark Zuckerberg Is Right?
Is this the kind of world we want?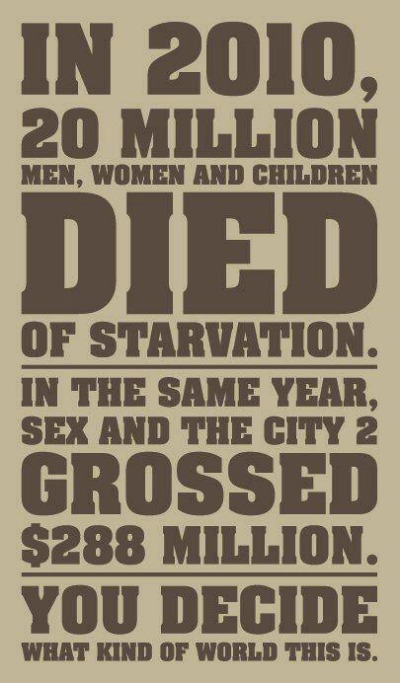 As Mark Zuckerberg once said, "A squirrel dying in your front yard may be more relevant to your interests right now than people dying in Africa."
You decide.
Found on dbish's Tumblr blog. Originally submitted by volunteer editor Erin F.