What Does 'I Am The 99%' Mean?
The explanations that brought tears to our eyes . . .
67 hours/week doesn't even buy school supplies: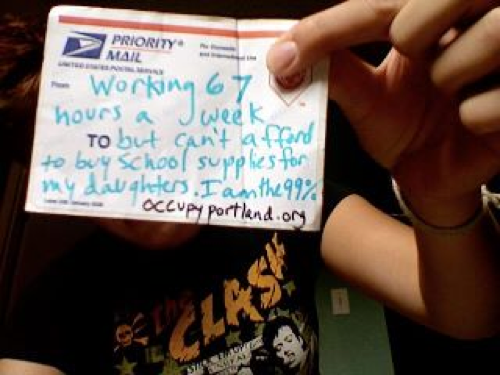 Choosing between food or health care for the kids: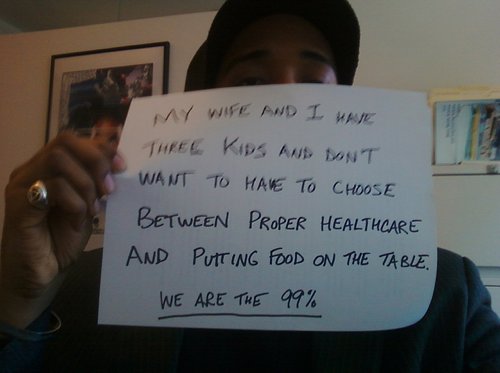 Upper middle class earner in solidarity: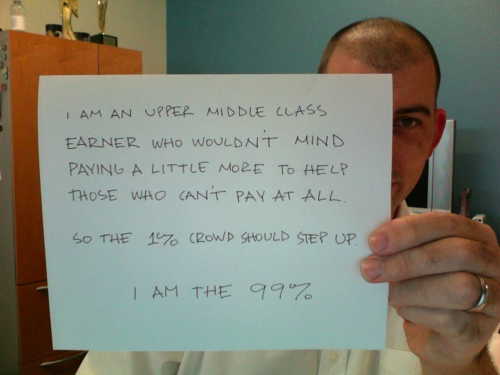 Senior citizens in danger: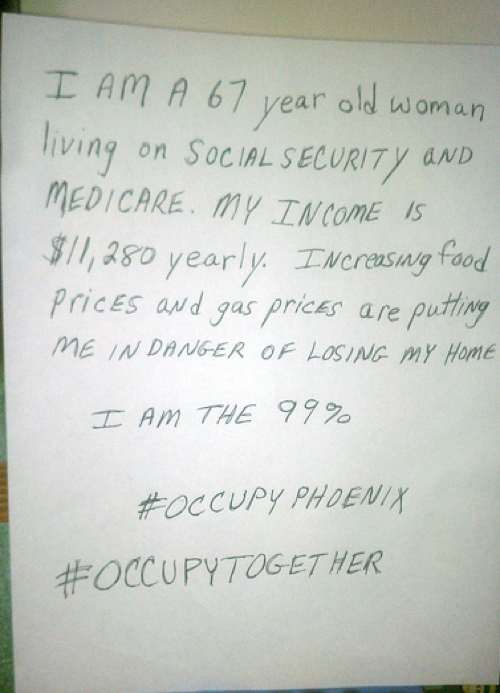 Working at Wal-Mart: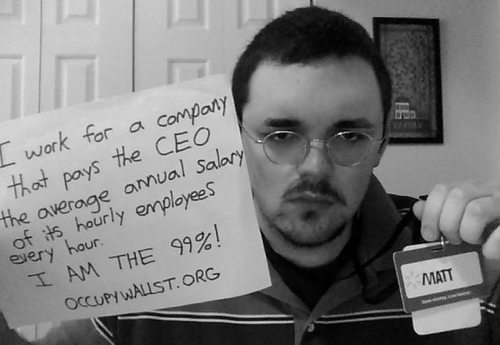 Opposing one occupation in Iraq. Supporting another occupation in the USA.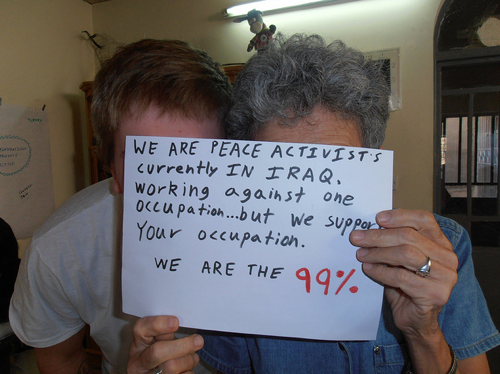 Health care refugees: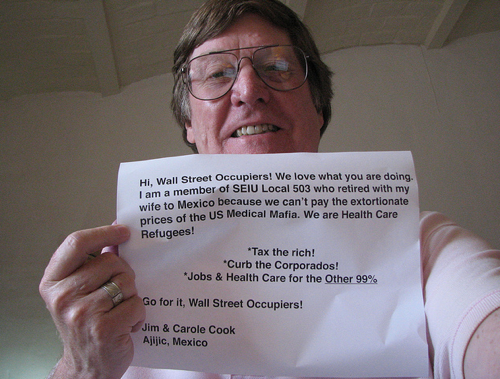 Click here to upload your own 99% photo.
See more "I Am The 99%" photos, in MoveOn's Occupy Wall Street photo album.
Found on Tumblr and Flickr. Originally submitted by volunteer editor Jessica H.