What Do Firefighters And Paramedics Make?
Since Mitt and the GOP are all about laying them off to 'save money' . . .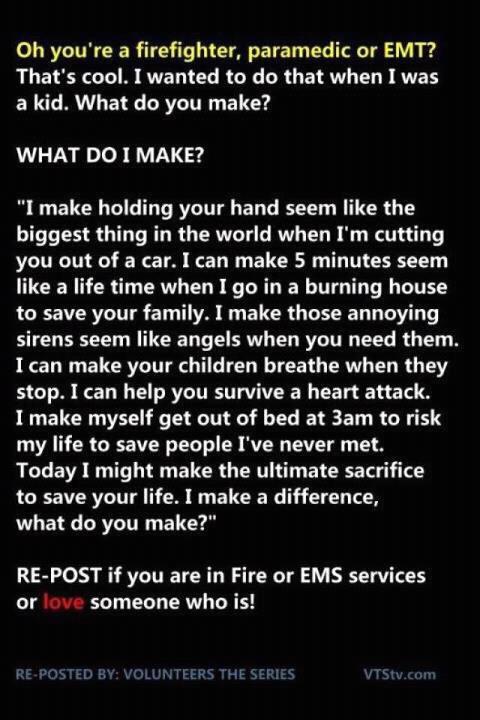 *Tip of the hat to @TaylorMali for the original concept of 'What Do You Make?'
Found on Huron Township Firefighters' Facebook page. Originally submitted by Brandon W.