The US Constitution Has A HUGE Flaw, And Justice Ginsburg Is Not Impressed
We debated whether we should refer to her as Justice Ginsburg or Justice Bader Ginsburg and settled on Justice Badass.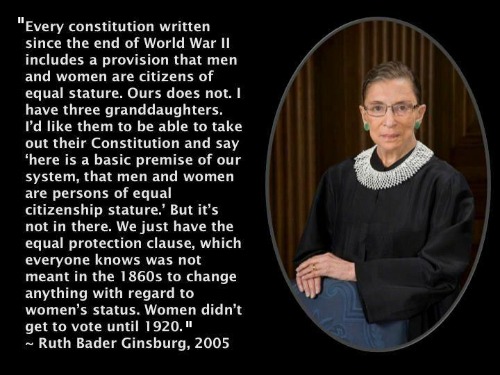 Found on Women Hold Up Half The Sky's Facebook page. Originally submitted by volunteer editor Mary H.