The Truth About Gender Discrimination So Simple A Five-Year-Old Can Understand It
Women earn 25% less for doing the same work as their male counterparts. Now, who wants to tell this little girl she can only have 75% of that ice cream?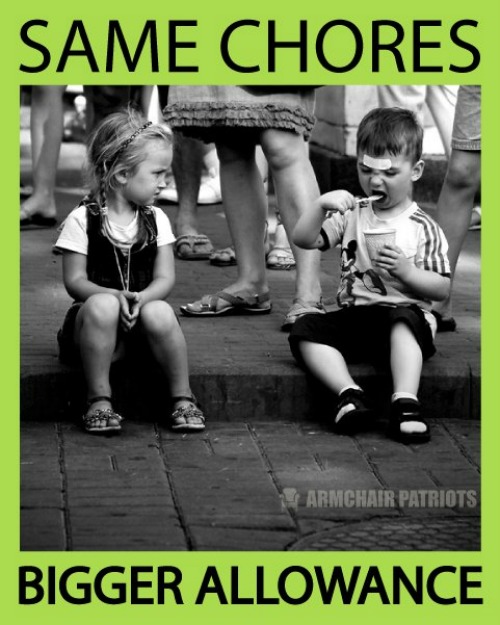 Found on Armchair Patriot's Facebook page. Originally submitted by volunteer editor Kimberly H.