The One Graphic That Says It All About Mitt Romney And Barack Obama Is Going Viral
These were the crowds each of them drew in the days leading up to Super Tuesday in their primary races. We rest our case.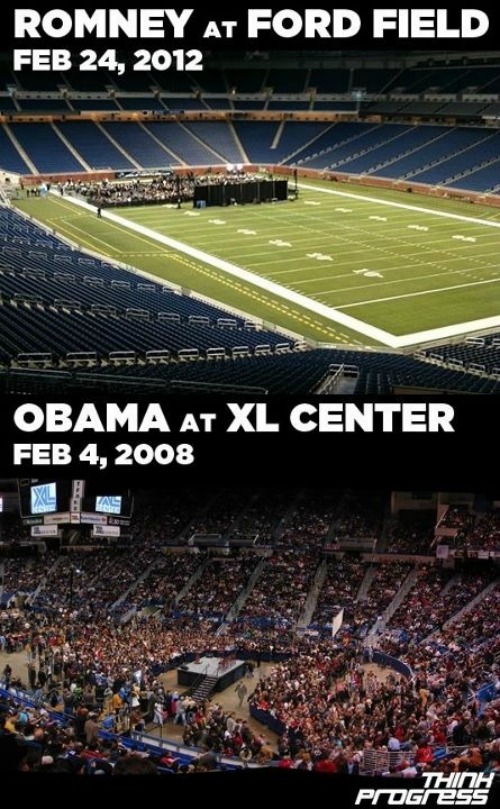 Found on ThinkProgress.org. Originally submitted by Marika S. and Kevin R.