Show Your Support For Scott Olsen: Please Share This Graphic Now!
The war veteran critically wounded in Oakland has become a rallying point for all #Occupy supporters around the world. Can you help spread this far and wide?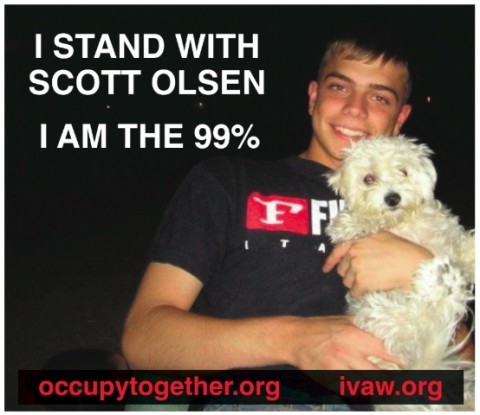 Found on Iraq Veterans Against the War. Originally submitted by Justin R.