Remember That Auto Bailout Romney Hated? He Made An Obscene Amount Of Money From It
We couldn't believe it either.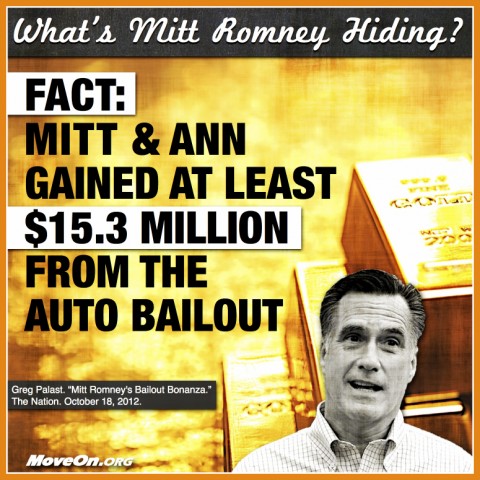 "Romney left this out of the debate: three of his biggest donors took $4 billion from the auto bailout funds. And Romney himself pocketed $15.3 million and more through Ann Romney's "blind" trust." –Greg Palast, The Nation.
Read the article by Greg Palast at The Nation

Publishing of this page paid for by MoveOn.org Political Action.