Of The Last 2 Presidents, Which Has Caused More National Debt?
Anyone running for office on the Bush fiscal policies should have this etch-a-sketched onto their speaker's notes.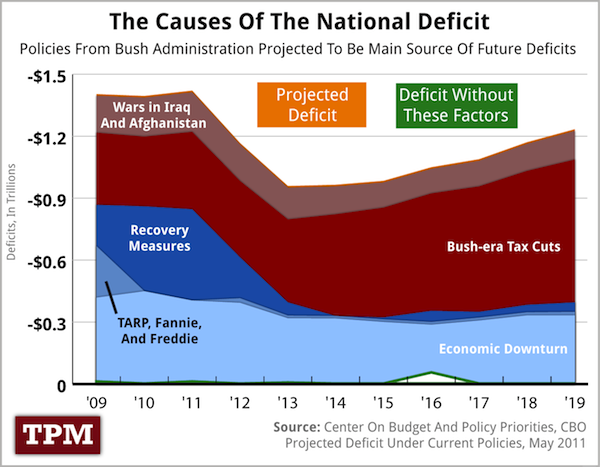 Note: these numbers assume National Debt as of 1 year ago. Hence, they don't show expected peace dividends from the Iraq and Afghanistan wars, or revised economic growth projections, and it assumes the Bush tax cuts will be renewed in their entirety.
Found on TalkingPointsMemo. Originally submitted by Brandon W.