Keep This Elizabeth Warren Quote In Mind When You Hear The GOP Throw Todd Akin To The Wolves
'Mr. Illegitimate' isn't a rogue member of the GOP, he just said it without all of the Republican talking points.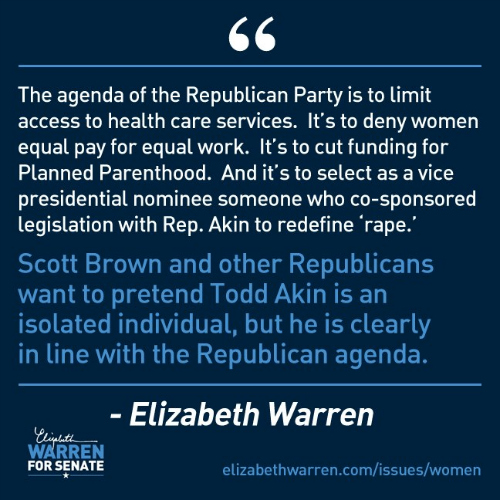 Found on Elizabeth Warren's Facebook page. Thumbnail image courtesy of Flickr. Originally submitted by Brandon W.

Paid For By MoveOn.org Political Action