How To Halve the Deficit In One Easy Step
Yes, it is that simple, explains WaPo blogger Ezra Klein. No one has to do a thing—the Bush Tax Cuts are already scheduled to expire in 2012. And here's what it will look like: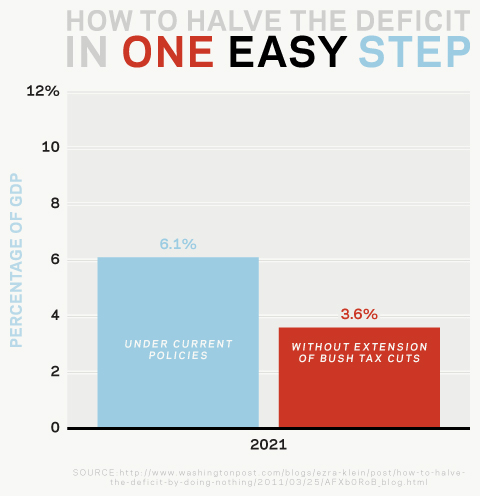 Originally submitted by volunteer editor Scarlett W. Found on Washington Post.