Here's The Sad Story Of A Guy Who Believed The Bush Tax Cuts Were Going To Lead To Jobs
It has been 3,652 days, and we are still waiting . . .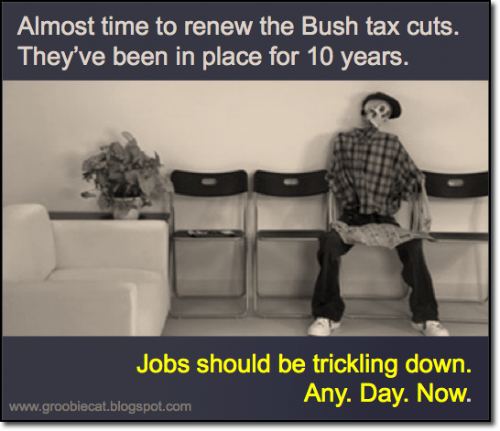 Found on Groobiecat Call's website. Thumbnail image available through Creative Commons license. Originally submitted by volunteer editor Rain L.