A Fiscal Grinch Is The Very Worst Kind Of Grinch
We see the minions for the 1% sneakily stealing from the poor and the elderly, just to hang on to a little bit more for themselves. While people like you and I are hoping Obama will stand up for all the hardworking, already put-upon elves . . .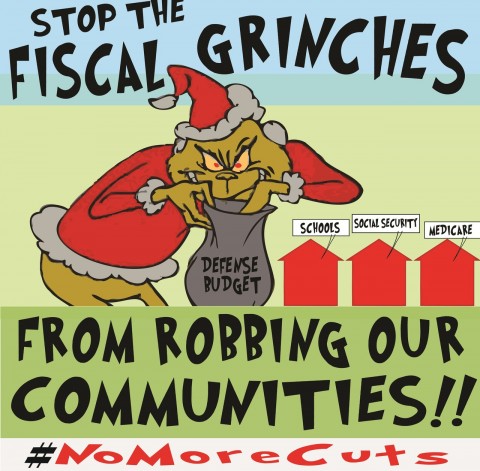 To see more amazing artwork brought to you by artists who think this fiscal cliff thing is a lot of hooey to get the rich off the hook, check out this ARTSTRIKE Tumblr and share!
Found on ArtStrike.tumblr.com. Artwork by Graham Boyle.