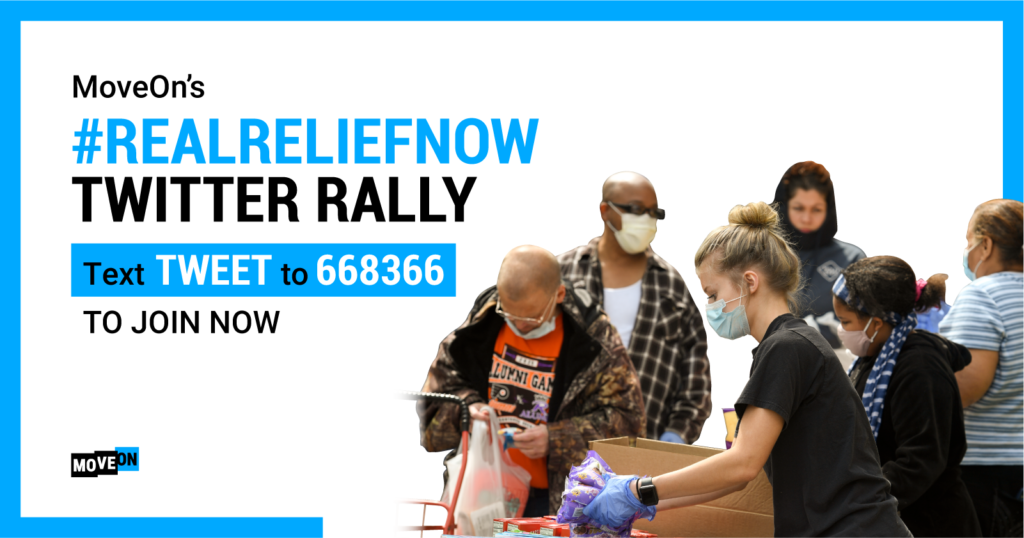 Twitter Rally for COVID Relief
In the wake of COVID-19, MoveOn took to Twitter to hold Trump and the GOP accountable for failing to provide for working people during the coronavirus response. The #REALRELIEFNOW campaign was a collective action to demand relief funds and protections for people most impacted by the coronavirus, without asking people to break social distancing or quarantine.
This massive Twitter rally took place in the pivotal days before the Democrats released an expansive bill that put people first, pushing forward critical voices that helped shape the HEROES Act, which included protections for essential workers, student debt relief, investments to protect jobs, direct financial support, and so much more.
In just over 20 minutes after the Twitter rally officially started, at just around 2,000 tweets and 800 participants, we started nationally trending at #7.
In less than one hour after launch, we became the #3 nationally trending topic on Twitter.
With the collective momentum we gathered, we managed to stay in the top 10 national Twitter trends for three hours, and the #RealReliefNow hashtag continued to be tweeted out through the night into the next morning.
Together, we tweeted our members of Congress directly, shared what people-centered relief would look like in our communities, and called out Trump and the GOP for continuing to send billions of dollars to corporations and the wealthy. We know that members of Congress heard us—and that millions of folks around the country heard and shared these messages.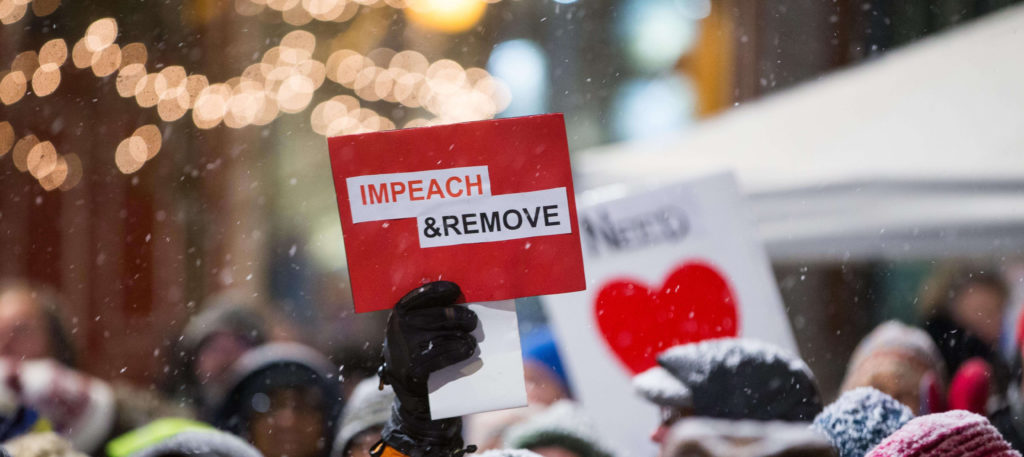 In 2019, MoveOn members and our allies, including Public Citizen, built a broad coalition of support for impeachment, in the face of Trump's continued, blatant, and unrepentant criminality. Together, we organized fiercely and applied steady pressure on Congress to initiate an investigative inquiry and for impeachment, because these were necessary steps to uphold our democracy and to demonstrate that nobody is above the law.
With the collaboration of allied organizations and the tireless work of millions of MoveOn members, our campaign to #ImpeachTrump
Created 600+ volunteer-led events in all 50 states and Washington, D.C., on the eve of the impeachment vote in the House;

Made more than 100,000 calls to House and Senate offices to demand that Congress hold Trump accountable;

Participated in a record-setting congressional petition delivery of 10 million signatures calling for impeachment;

Bird-dogged senators on Capitol Hill to get them on the record about whether or not they were willing to take a stand for our democracy; and

Drove calls to senators at scale via SMS, peer-to-peer, email, and other outreach tactics.
On December 18, 2019, the U.S. House of Representatives impeached a sitting president for the third time in the history of this country, for abuse of power and obstruction of justice. 
Although Trump was acquitted by the Senate, this fight set a powerful precedent that an American majority was unwilling to tolerate abuses of power from our highest office, and it revealed the crisis of democracy that we face as a nation.
The push for impeachment has come to a close for now, but MoveOn and our membership will continue to fight for the democratic institutions set forth in our Constitution—and we'll continue to hold our leadership, including the president, accountable.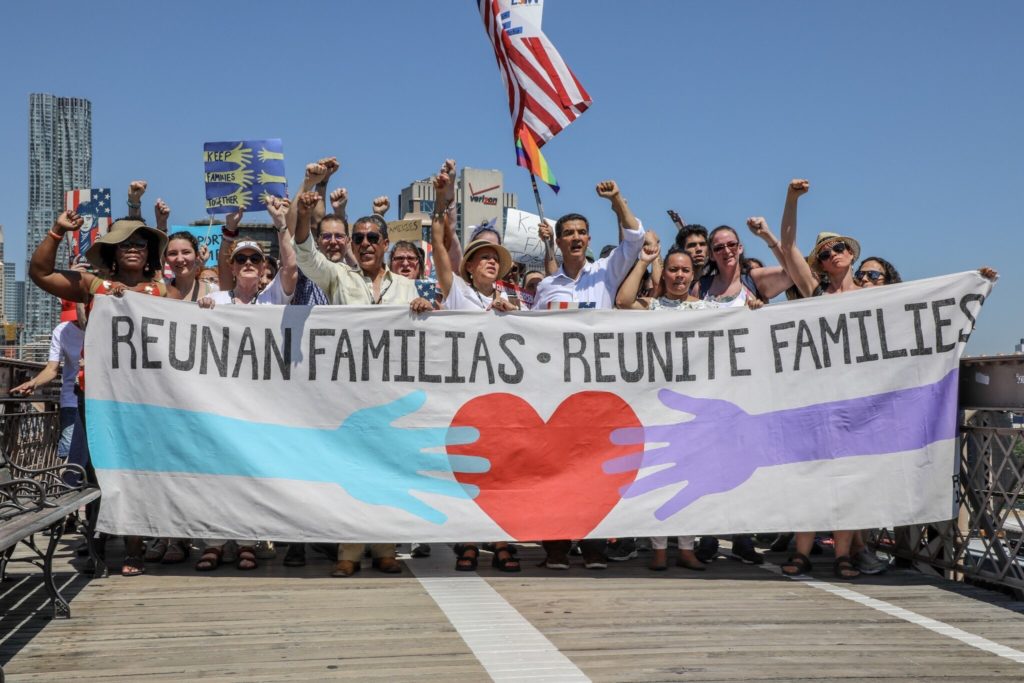 Since the Trump administration assumed office, MoveOn members have shown up for mass national actions demanding justice for immigrants and refugees. Millions of MoveOn members have attended rallies, organized in their communities, made phone calls and lobby visits to their members of Congress, and more. 
On June 30, 2018, in response to Trump's cruel family separation policy, which tore children from their caregivers, MoveOn members worked with Families Belong Together and the National Domestic Workers Alliance to come together—in more than 780 cities—to send a clear message to Donald Trump and Republicans in Congress that families belong together, helping to put enough pressure on the administration to roll back their unjust policy.