Events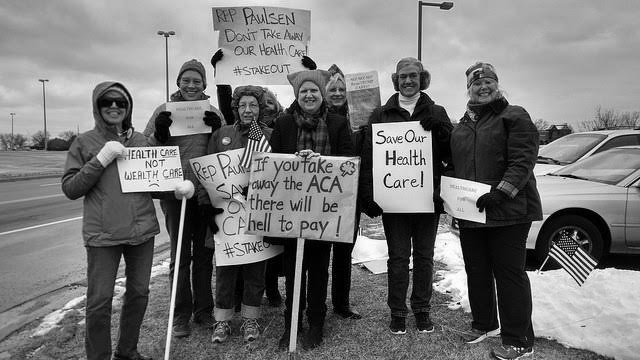 SIGN UP TO JOIN A RAPID-RESPONSE PROTEST IN THE EVENT THAT SPECIAL COUNSEL ROBERT MUELLER OR DEPUTY ATTORNEY GENERAL ROD ROSENSTEIN IS FIRED: TrumpIsNotAboveTheLaw.org
At MoveOn, we believe that we can build a country with room for all of us, with an economy that works for all of us, that welcomes refugees and immigrants, that takes action to address climate change, that makes it easier, not harder, to vote, that values Black lives, and that stands against sexism, racism, and Islamophobia.
Whether we are rallying outside congressional offices to hold our elected officials accountable, going door to door to share our personal stories with our neighbors, or marching peacefully together in the streets, MoveOn supports grassroots leaders who host and lead events as part of coordinated national days of action to demonstrate our collective power. In our constantly changing environment, MoveOn-member-hosted events create an outlet for leaders in rapid-response moments, as well as a place to build community.
Here are some powerful recent examples of events hosted by MoveOn members:
#ResistTrumpTuesdays rallies at congressional district offices, beginning in January 2017
#ResistanceRecess in February 2017, during the first congressional recess of the Trump administration
Resistance Summer Community Cookouts, June 2017
Neighborhood listening project: Health care canvasses, July 2017
DreamActNow Speak-outs, January 2018
Nationwide Families Belong Together rallies, June 2018
Interested in taking future action with us? Click here to let us know a little bit more about yourself and what you're interested in.