Anna Galland | Former Executive Director, MoveOn Civic Action
Anna Galland is a strategist, organizer, and organization-builder who served as Executive Director of MoveOn Civic Action from 2012 to 2019.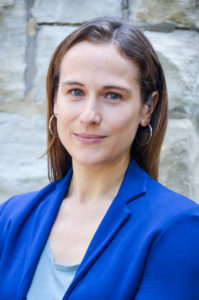 She led grassroots efforts to extend & defend access to health care for millions of people; to protect democracy against accelerating assaults; to fight for the dignity and safety of immigrants; and much more.
She led a top-to-bottom overhaul of MoveOn in a time of tremendous growth, increased visibility, and impact. In close partnership with MoveOn PAC Executive Director Ilya Sheyman, she quadrupled MoveOn's budget and base of sustaining donors, tripled the size of the staff team, and dramatically grew the organization's membership and reach. She also developed pioneering programs to empower MoveOn's membership and advance their shared values, like an open petition platform and an in-house Video Lab, and raised millions of dollars for other organizations and for humanitarian relief.
Her work in national media has included numerous appearances on MSNBC, CNN, and CSPAN, and interviews with print publications including the New York Times, Washington Post, Glamour Magazine, Huffington Post, and a range of other outlets. Her writing has appeared in outlets including The Nation.
She has served as a strategic advisor to a number of US-based political and civic organizations. She serves as chair of the board of MoveOn, and as a member of the boards of Public Citizen and the National Domestic Workers Alliance. A graduate of Brown University, she lives in the Chicago area.
Click here to download an official photo of Anna (high-res)
Media Clips
Anna Galland discusses MoveOn's work in 2017:
Anna discusses gun violence prevention on MSNBC's All In with Chris Hayes:
Anna discusses activism on a panel at the NewFounders Conference:
Anna at the Personal Democracy Forum in 2018:
Anna discusses the 2018 Families Belong Together protests in Glamour Magazine.