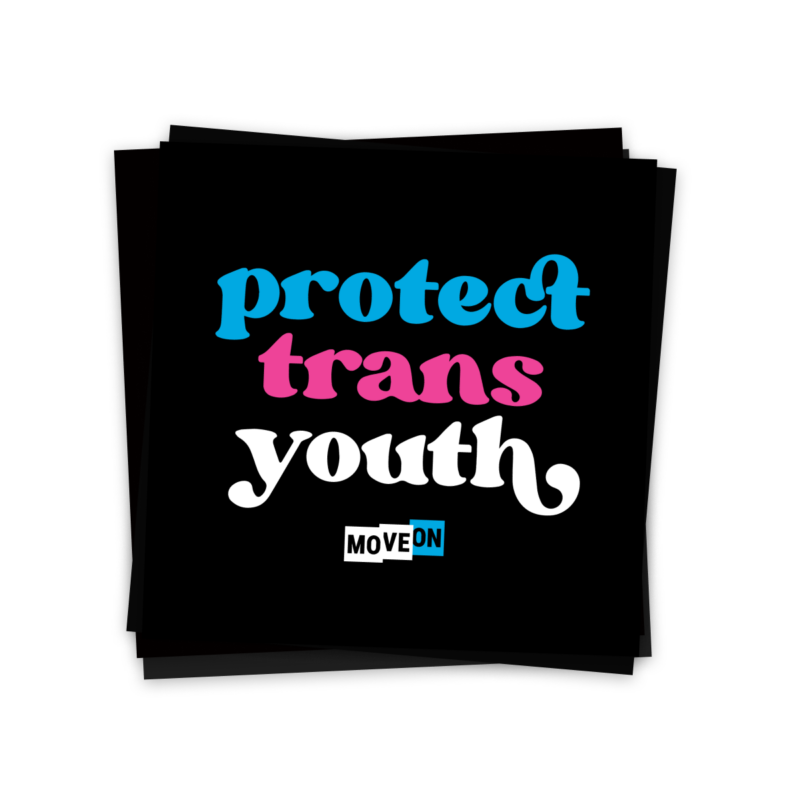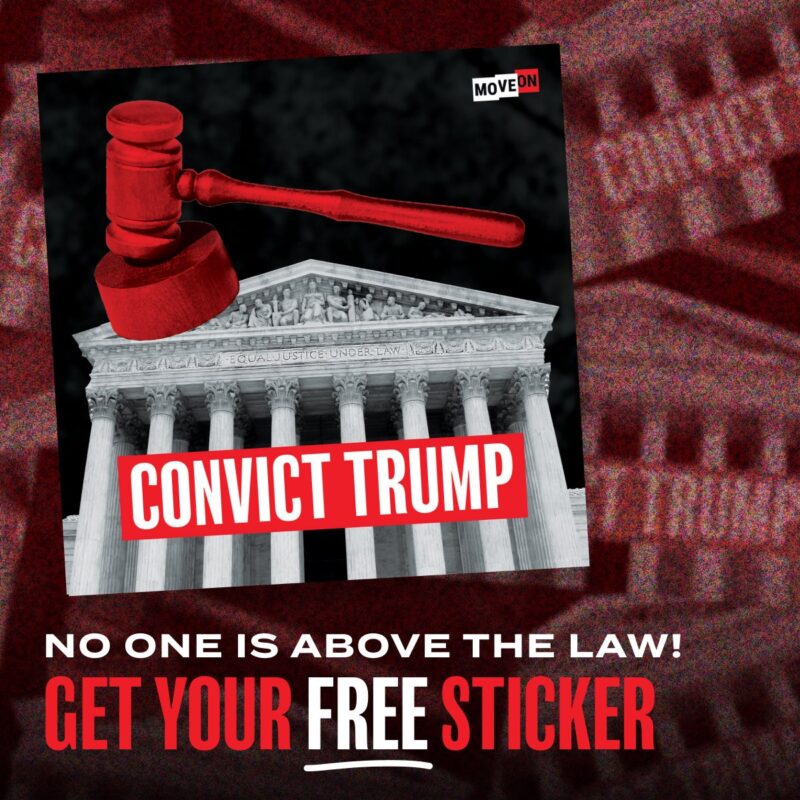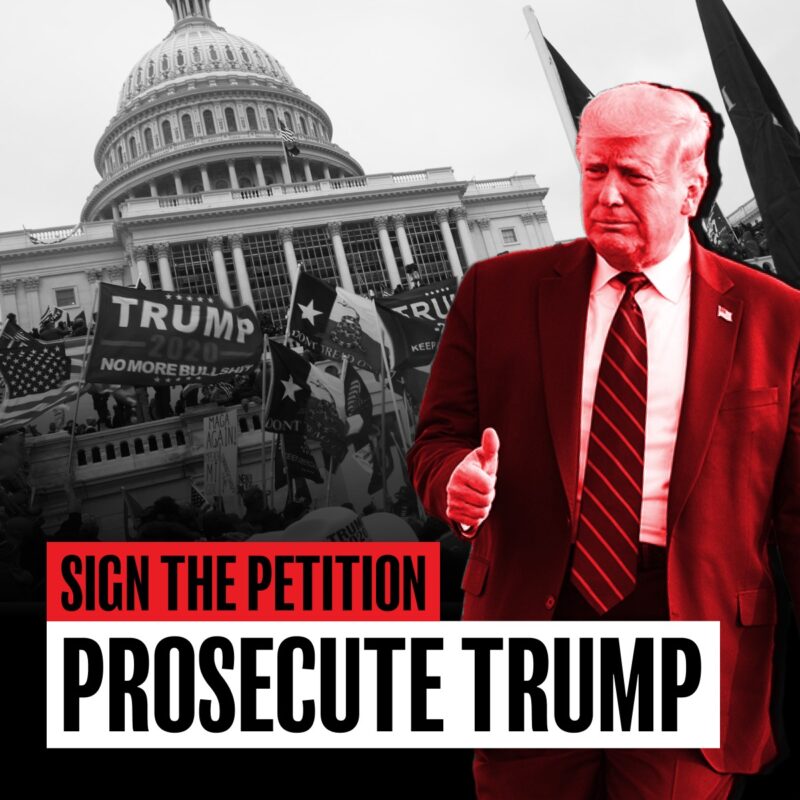 PROTECT
TRANS
YOUTH
GOP attacks on trans youth are growing more vile—and dangerous—by the day. It's up to us to fight these Republican attacks and show trans youth in every corner of our country that they are supported, loved, and deeply valued.
To show our support for trans youth, MoveOn has printed a huge batch of these "Protect Trans Youth" stickers—and we're giving them away for free while supplies last.
Grab your free sticker and display it proudly to raise awareness about these despicable right-wing bills, spark important critical conversations about the importance of supporting trans youth, and lay the groundwork for defeating hateful politicians in 2024.
GRAB YOUR FREE "PROTECT TRANS YOUTH" STICKER
CONVICT
TRUMP
After defrauding voters ahead of the 2016 election by illegally concealing information that should have been made public, Trump is now the first former president in American history to be indicted.
No one is above the law. No candidate. No politician. No elected official. And certainly not Trump. He remains the subject of several criminal investigations and civil lawsuits for his crimes, and we need the justice system to see accountability through.
Show your support for the principle that no one is above the law—and your support for holding Trump accountable.
GET YOUR FREE "CONVICT TRUMP" STICKER!
PROSECUTE
TRUMP
The January 6 committee irrefutably exposed how Trump and his MAGA allies carried out a violent insurrection to overthrow the 2020 election, even though they knew he lost. Two years later, Trump has yet to be charged for his criminal conspiracy. Now is the time.
Trump and his co-conspirators need to be held fully accountable for their actions on and leading up to January 6. They are a threat to our democracy and should never hold office again.
Join hundreds of thousands of MoveOn members across the country and demand that the Department of Justice prosecute Trump.
SIGN THE PETITION NOW!
Who We Are
Championing Progressive Values
Whether it's supporting a candidate, fighting to pass legislation, or working to change our culture, MoveOn members are committed to an inclusive and progressive future. We envision a world marked by equality, sustainability, justice, and love. And we mobilize together to achieve it.
Learn more about us
Join the movement
Focusing on big issues
Our values form the groundwork of our organizing and campaigns. Here are just a few of our focus areas:
Electing Progressive Leaders
Fighting for Universal Healthcare
Solidarity with the Movement for Black Lives
Saving Our Elections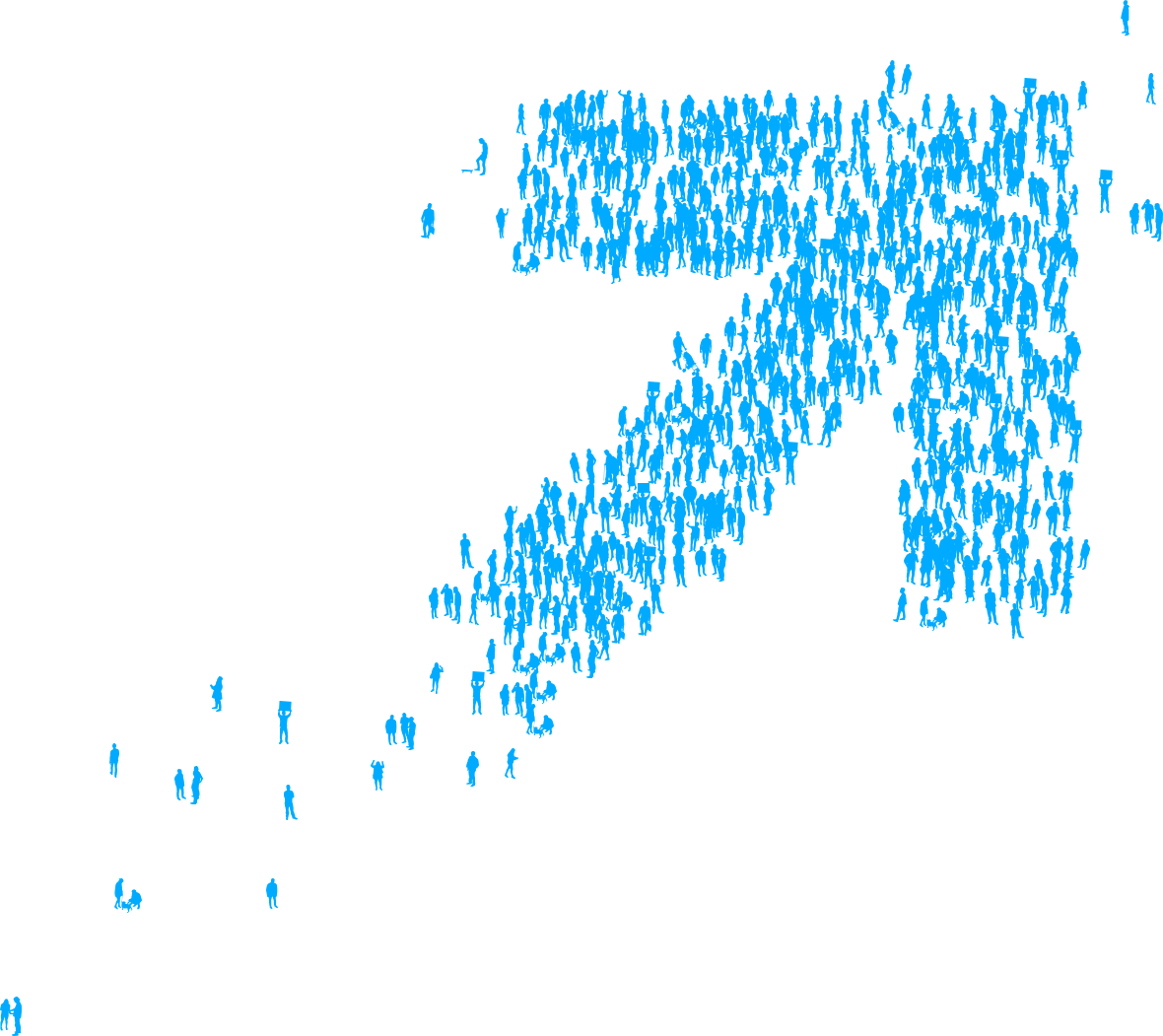 EFFECTING REAL CHANGE
MoveOn members take on big issues and fight until real change is made.
See all updates
SHOWING UP
Looking to get involved, but unsure where to start? Here are some ways you can take the first step.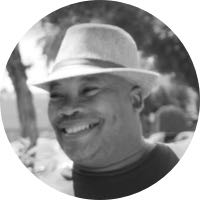 "When a community starts to listen to each other, pull together, and work towards a common goal, then anything is possible."

— Chuck, MoveOn Mobilizer