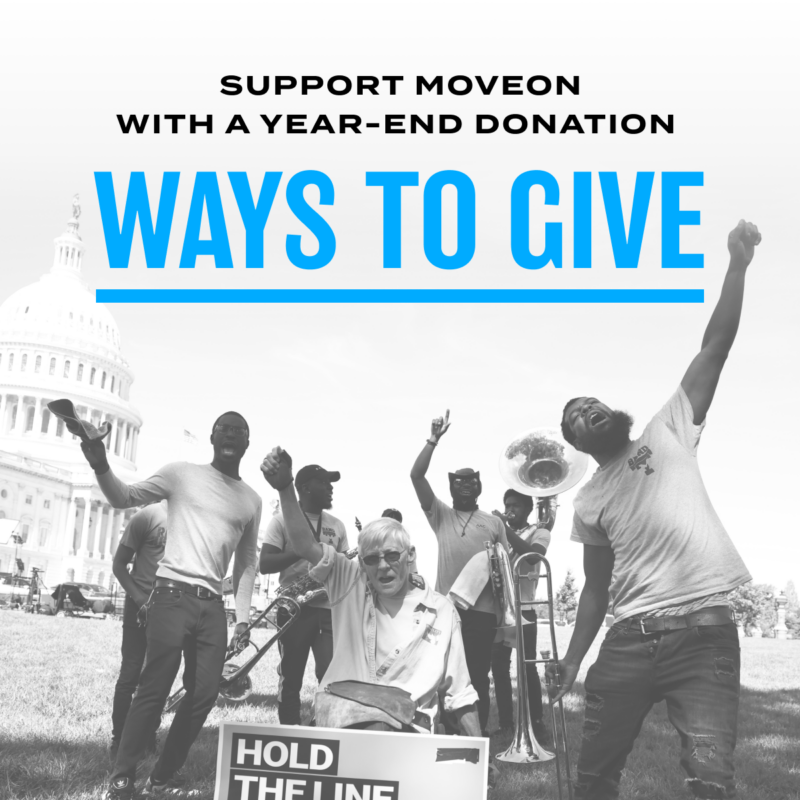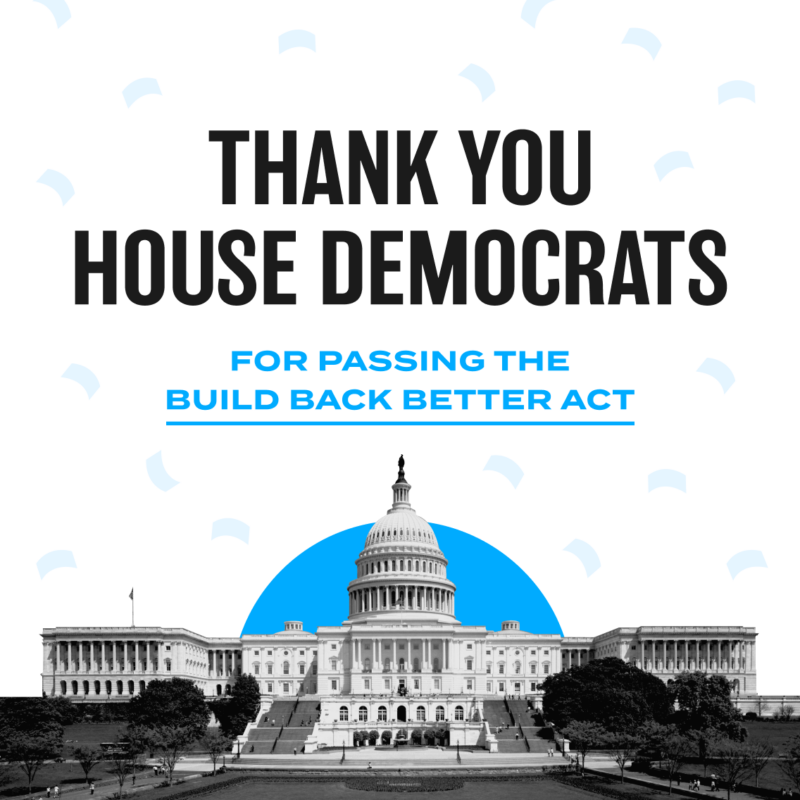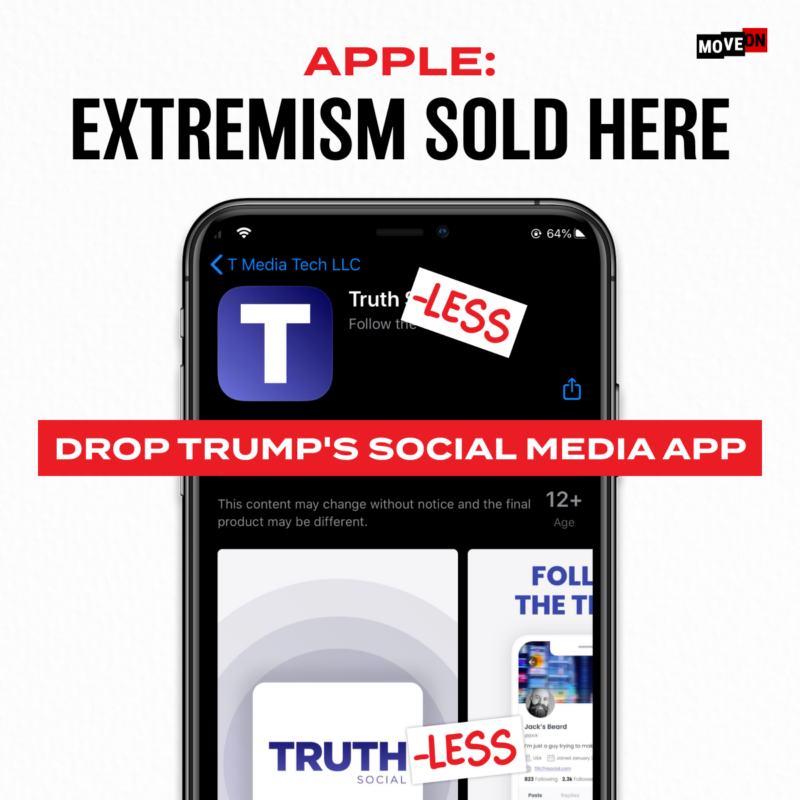 PEOPLE
POWERED
PROGRESS!
Behind our work to support progressive candidates, legislation, and changing our culture are millions of MoveOn members who are committed to an inclusive and progressive future.
You can help make an impact by making a year-end donation.
When you make a contribution to MoveOn, you'll be part of a millions-strong movement that's fearlessly fighting for values and policies that lift up all of us.
A
HISTORIC
WIN!
THANK
YOU
DEMS!
Because 81 million people voted Democrats into the White House and both majorities in Congress last November, President Biden and House Democrats delivered a huge win with bold investments in jobs, care, climate, and relief for immigrants as well as ensuring the ultra-wealthy pay their fair share.
Sign up today to help push the Senate to do their part to pass the Build Back Better Act upon their return!
SIGN UP NOW!
APPLE
MUST
DROP
TRUMP'S
SOCIAL
APP
Facebook and Twitter banned Trump from their platforms after the deadly January 6 insurrection over concerns that his posts might cause more violence.
And now Apple is bringing him back. It's outrageous and dangerous. And we can't let it happen.
Demand that Apple drop Trump's new social media app now!
SIGN THE PETITION
Who We Are
Championing Progressive Values
Whether it's supporting a candidate, fighting to pass legislation, or working to change our culture, MoveOn members are committed to an inclusive and progressive future. We envision a world marked by equality, sustainability, justice, and love. And we mobilize together to achieve it.
Learn more about us
Join the movement
Focusing on big issues
Our values form the groundwork of our organizing and campaigns. Here are just a few of our focus areas:
Electing Progressive Leaders
Fighting for Universal Healthcare
Solidarity with the Movement for Black Lives
Saving Our Elections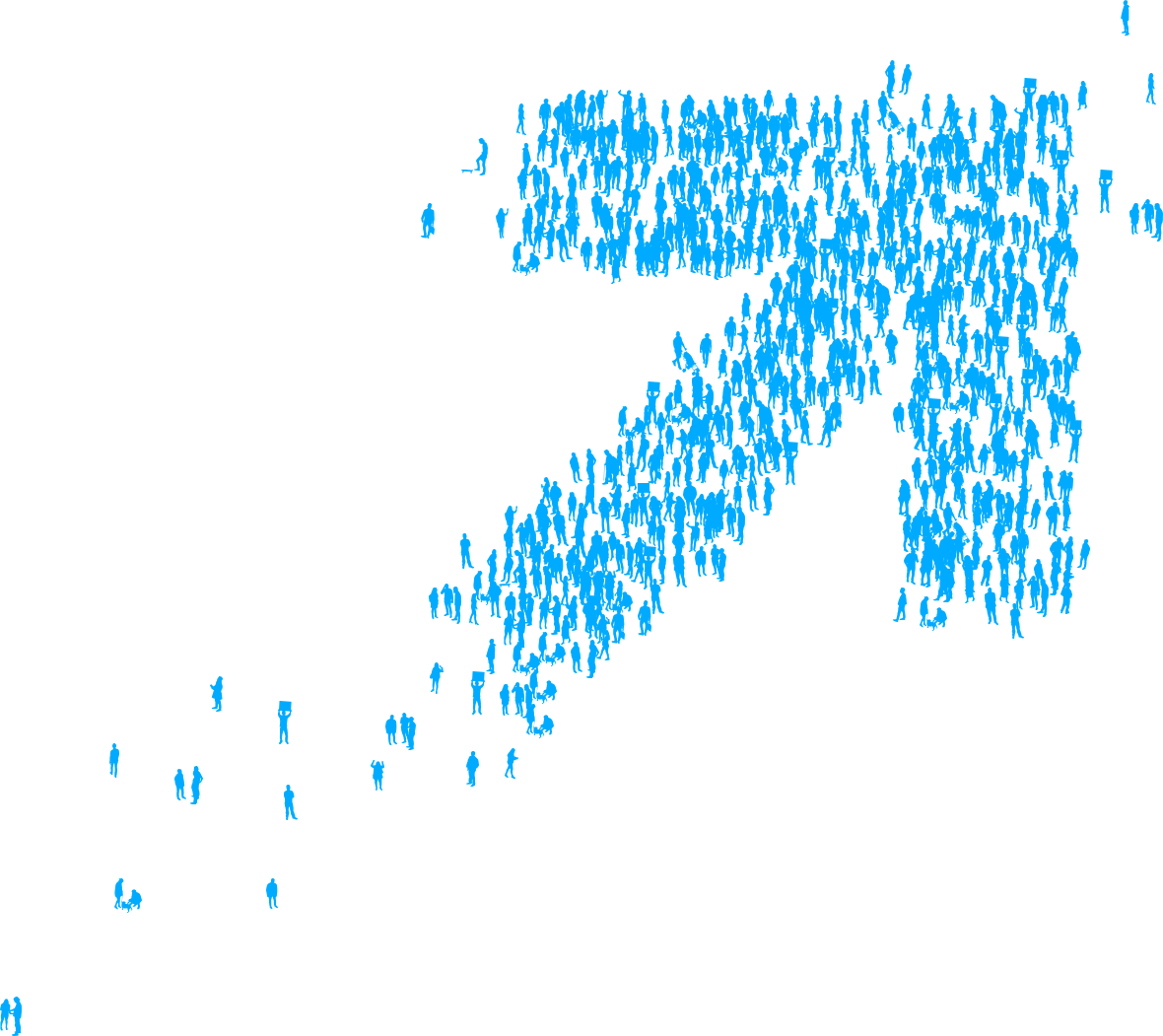 EFFECTING REAL CHANGE
MoveOn members take on big issues and fight until real change is made.
See all updates
SHOWING UP
Looking to get involved, but unsure where to start? Here are some ways you can take the first step.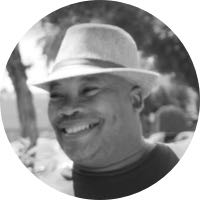 "When a community starts to listen to each other, pull together, and work towards a common goal, then anything is possible."

— Chuck, MoveOn Mobilizer