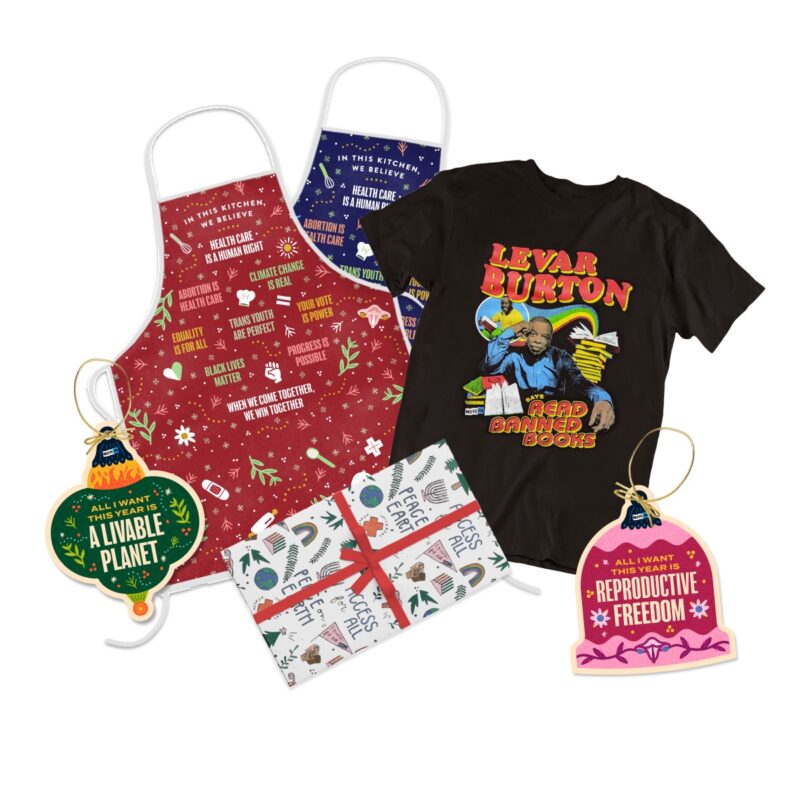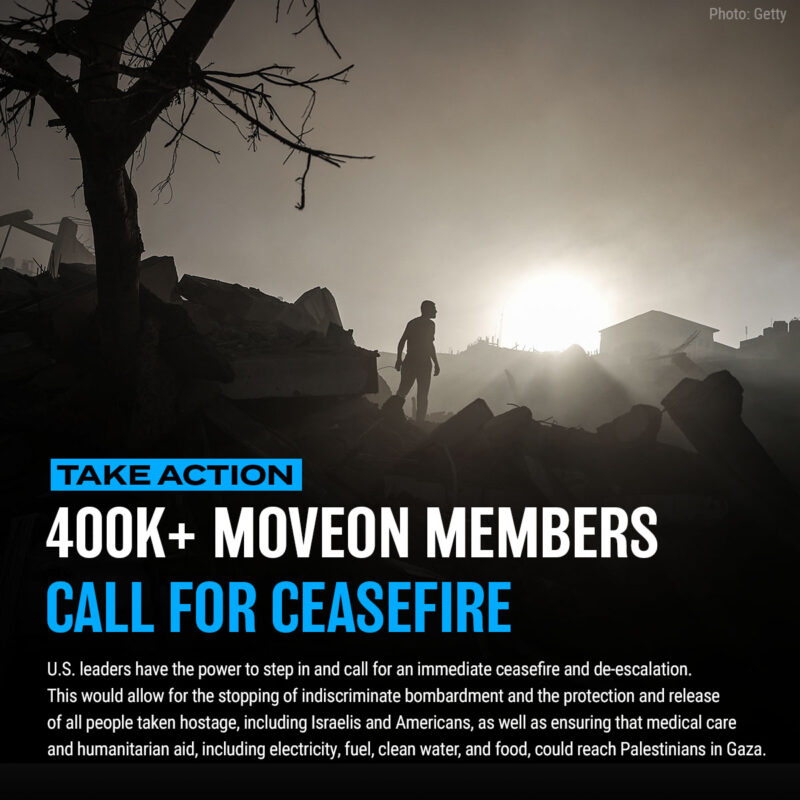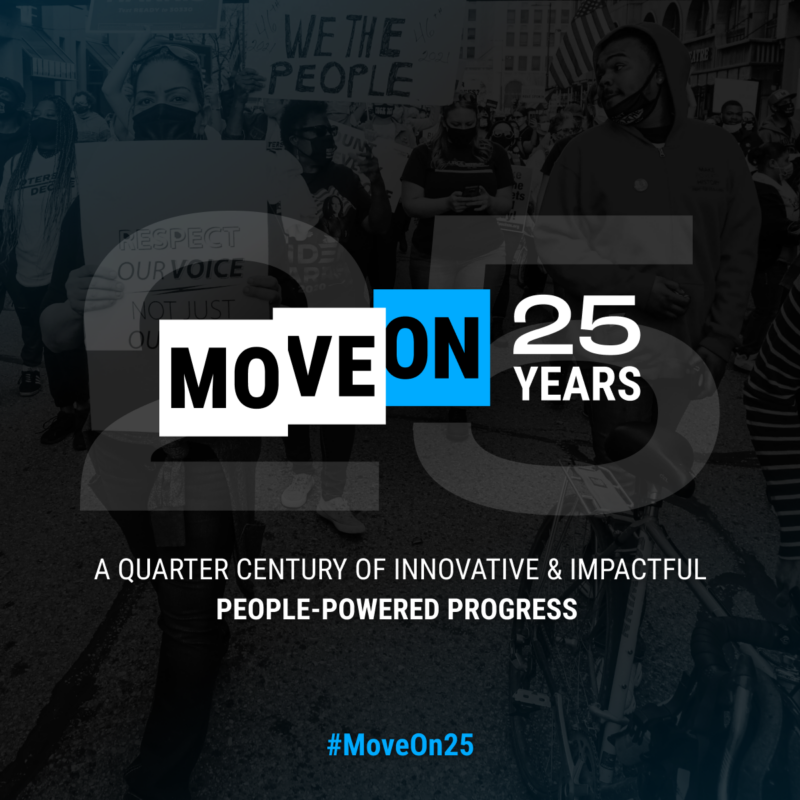 THIS
HOLIDAY
SUPPORT
PROGRESS
This holiday season, spread your values while supporting the causes you care about most. Every dollar that you give to MoveOn will go directly toward defeating extremists in 2024 and building long-term progressive power.
Whether you go with our aprons, ornaments, or wrapping paper, all funds will go directly toward the movement for a more equitable country—mobilizing voters, organizing for equity and justice, and defending our democracy. 
Unlike Amazon and other corporate retailers that pay their employees poverty wages, MoveOn does not use the money you spend to pad the pockets of executives. Remember to get your items by December 17 in order to ensure delivery by December 25.
GRAB YOUR HOLIDAY MERCH NOW!
CEASEFIRE
IN
ISRAEL
AND
PALESTINE
The horrifying attacks by Hamas and the military response led by Israeli PM Netanyahu have already killed over 11.5K Palestinians and 1.4K Israelis, with thousands more wounded, held hostage, or missing. If you're heartbroken, you're not alone. We must stop the loss of human life, and the time to act is now.
MoveOn members support a de-escalation and ceasefire to end the violence and to ensure people are reunited with their loved ones. MoveOn is also endorsing H.R.786, which urges the Biden administration to call for de-escalation and a ceasefire.
Millions of lives are at stake. Send a letter to your Congressperson at MoveOn.org/CeasefireLetters and sign the petition calling for our leaders to do everything in their power to stop further loss of life.
SIGN ON HERE
MOVEON
CELEBRATES
25
YEARS!
For more than a generation, MoveOn has built independent political power by mobilizing millions of people for a just society where everyone can thrive. To celebrate our 25th anniversary, we brought together hundreds of grassroots leaders at our MoveOn 25 Member Summit. 
We are calling on all MoveOn members, including you, to recommit to taking action to win the presidency, Senate, and House, and to stop the threat from MAGA Republicans and their efforts to roll back generations of progress.

As we celebrate, we're also preparing for what's yet to come. Learn more about our 25 years of impact, and sign up for our livestream on January 28th to learn more about how we're planning to take back power for the people in 2024.
LEARN MORE!
Who We Are
Championing Progressive Values
Whether it's supporting a candidate, fighting to pass legislation, or working to change our culture, MoveOn members are committed to an inclusive and progressive future. We envision a world marked by equality, sustainability, justice, and love. And we mobilize together to achieve it.
Learn more about us
Join the movement
Focusing on big issues
Our values form the groundwork of our organizing and campaigns. Here are just a few of our focus areas:
Electing Progressive Leaders
Fighting for Universal Healthcare
Solidarity with the Movement for Black Lives
Saving Our Elections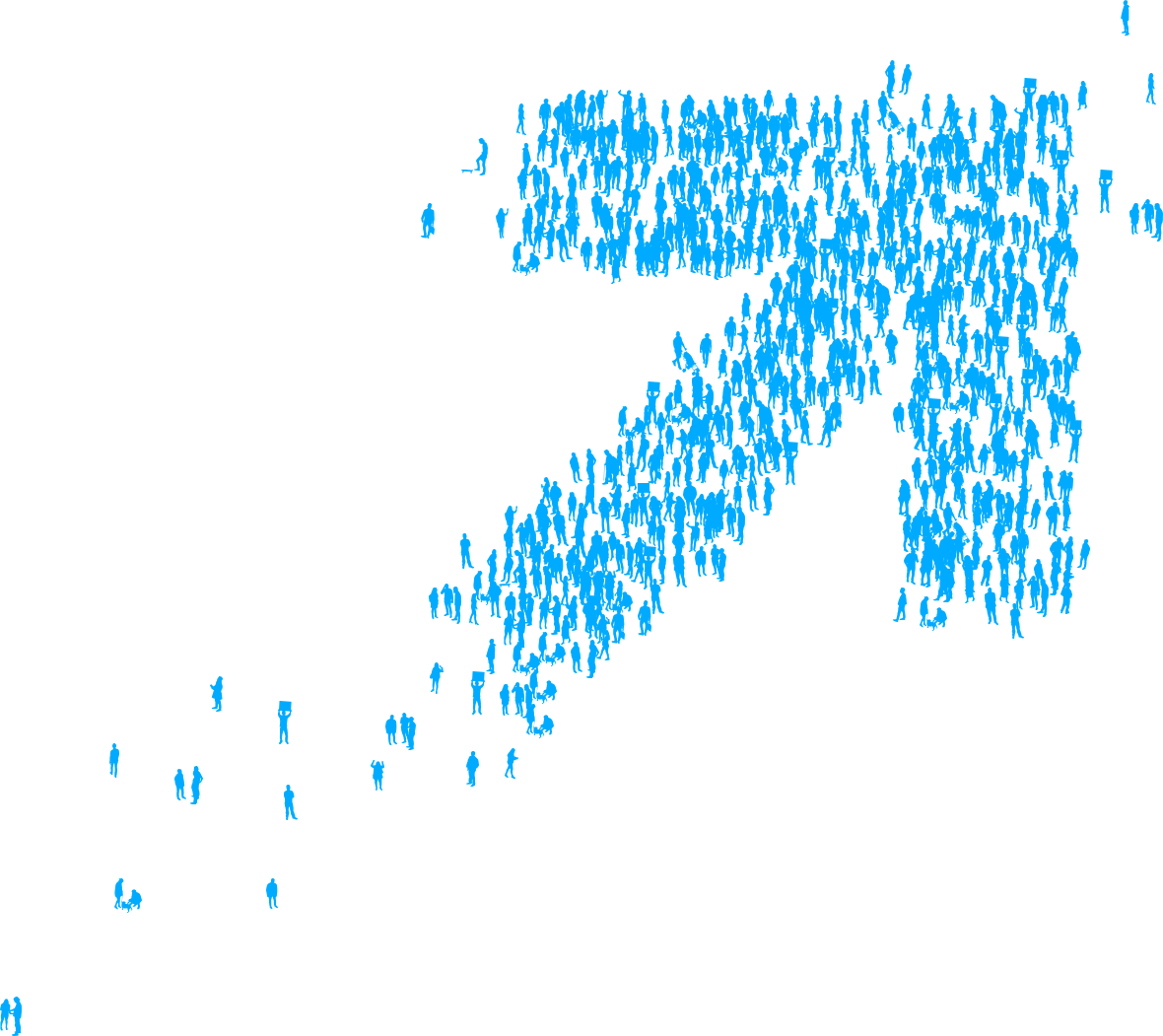 EFFECTING REAL CHANGE
MoveOn members take on big issues and fight until real change is made.
See all updates
SHOWING UP
Looking to get involved, but unsure where to start? Here are some ways you can take the first step.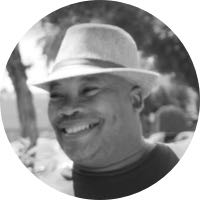 "When a community starts to listen to each other, pull together, and work towards a common goal, then anything is possible."

— Chuck, MoveOn Mobilizer