Which Country Might End Up Censoring The Internet?
It can't be ours, can it?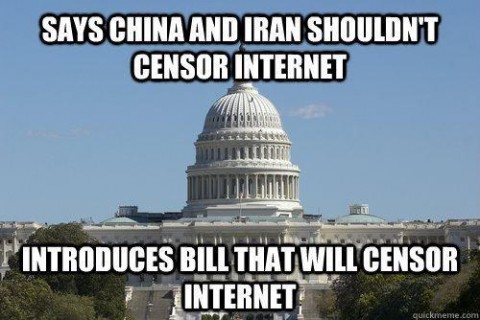 Note: The Stop Online Piracy Act (SOPA) is a tyrannical bill that would severely limit what's possible on the internet. On January 18th, MoveOn.org will observe a website blackout in solidarity with Reddit and others to oppose the bill.
Graphic found on Facebook. Originally submitted by volunteer editor Janet S.