UPDATE: Marine Vet Scott Olsen, From #OccupyOakland, Relearning Speech
The Marine vet who was assaulted by cops in Oakland, CA has returned from the hospital and, via Google+, commented on his recovery:
I'm feeling a lot better, with a long road in front of me. After my freedom of speech was quite literally taken from me, my speech is coming back but I've got a lot of work to do with rehab. Thank you for all your support, it has meant the world to me. You'll be hearing more from me in the near future and soon enough we'll see you in our streets!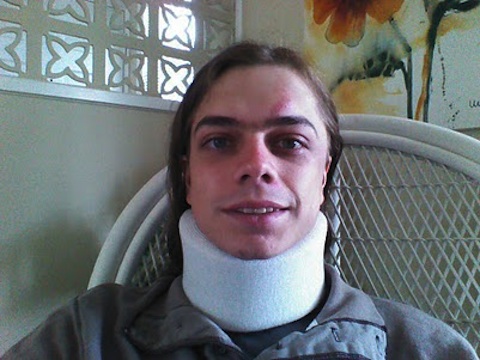 Found on Google+. Originally submitted by Brandon W.