This Banker Left A 1% Tip And A Nasty Message For One Unfortunate Waitress
EDITOR'S NOTE: Since this story went viral on Monday, information has come out revealing the receipt as a hoax. We're happy to find that this member of the 99% wasn't actually treated so shabbily.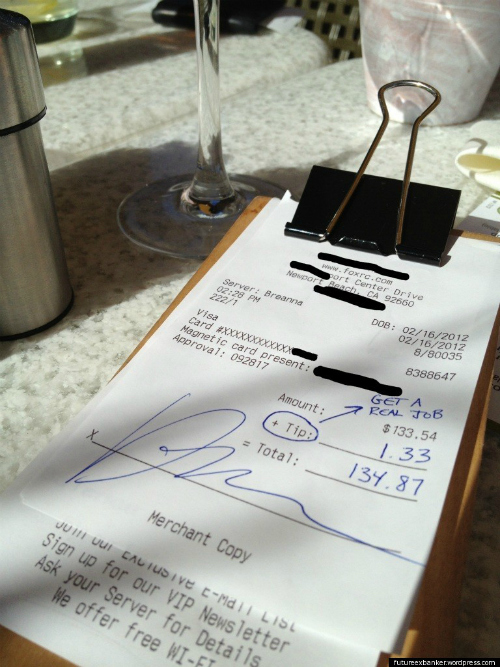 The employee says:
"Mention the "99%" in my boss' presence and feel his wrath. So proudly does he wear his 1% badge of honor that he tips exactly 1% every time he feels the server doesn't sufficiently bow down to his Holiness. Oh, and he always makes sure to include a "tip" of his own."
Found on Huffington Post. Originally submitted by Angie A. and Brandon W.