The Most Hauntingly Powerful Image Of President Obama Yet This Year
While in Michigan, President Obama boarded the bus and sat in the very same seat where Rosa Parks made history. This is the amazing photo that came of it.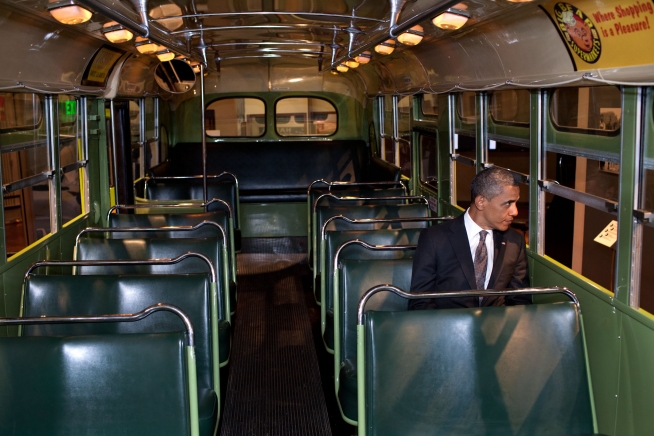 Click to enlarge.
Source: Official White House Photo by Pete Souza. Originally submitted by Rain L. and Marika S.