Republicans Think You're Stupid, Prove Them Wrong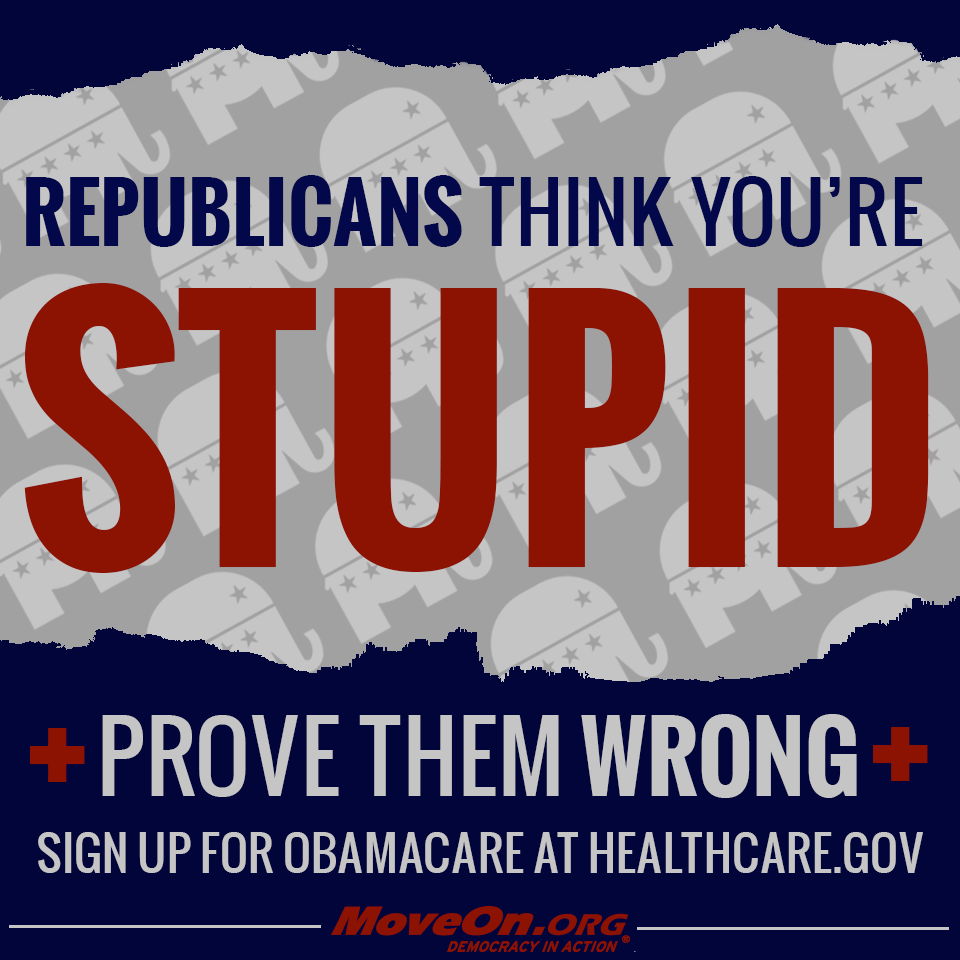 Starting TODAY, October 1, 2013, millions of uninsured people can sign up for affordable health insurance by visiting www.healthcare.gov. Thanks, Obamacare!
But conservative groups are spending lavishly to try and convince people not to sign up. They're showing up on college campuses passing out beer koozies bearing the words "Opt out."
Share this image with everyone you know. You never know who in your life might be uninsured. And everyone should see the message that we won't fall for Republican scare tactics.