Pay Your Taxes? These 10 Companies Didn't.
This graphic is one of our top 5 shared progressive pieces of 2011. Vote for it here! We'll report back on the results of the voting on January 3rd, 2012.
Come April 15, everybody ponies up their fair share, right? Not so much. Thanks to corporate tax cuts and loopholes, these big companies will be rollin' in the green instead of paying Uncle Sam. Read Sen. Bernie Sanders' (I-VT) corporate freeloaders list now: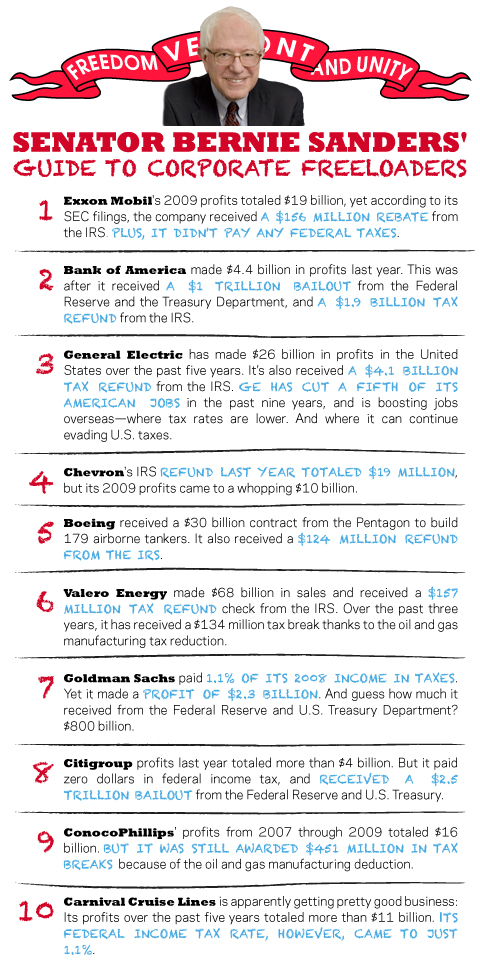 Originally submitted by volunteer editors Carole S., Toni S., Laura S. and Brandon W. Found on Buzzflash.com.