How Occupy Changed The National Conversation In 2011

We asked, and you voted. Your favorite game-changing progressive moment of 2011 is Occupy Wall Street!
See how occupiers have raised awareness about income inequality in the national media: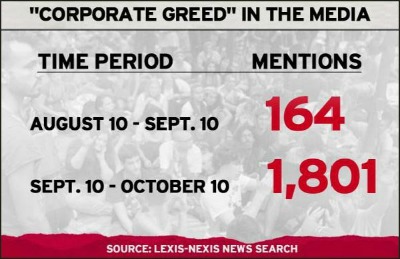 Altering mainstream political discourse, influencing Time's decision to choose "The Protester" as the Person of the Year, and spreading to 82 countries is definitely game-changing, right?

Video found on LanceBaxter's YouTube channel; chart found on The Maddow Blog. Originally submitted by volunteer editors Mark H and Mary H.