10 CEOs Who Got Rewarded For Axing Workers
Less for everyone else means more for them. See just how much more. Click on the chart to enlarge it: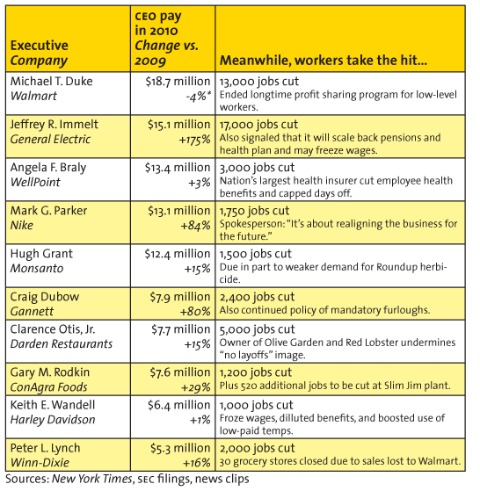 An extra note about this from the original Mother Jones article: "Michael T. Duke's pay would have dropped even more had Walmart not stopped calculating his bonus based on same-store sales, which have declined over the past two years."
Originally submitted by volunteer editor Laura S. Found on Mother Jones.