When Did *This* Become Hotter Than This?
It's time to rethink our standards of beauty.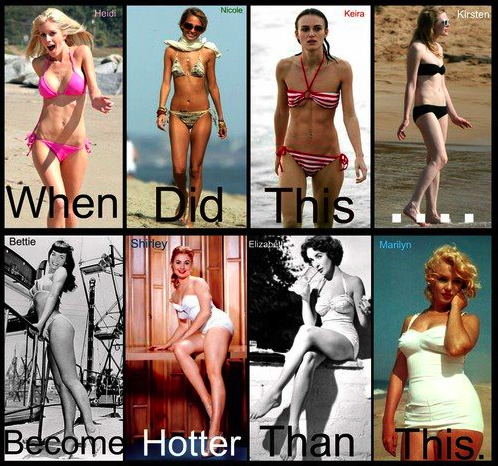 Eating disorders are nothing to joke about. If you or someone you know is struggling with an eating disorder, please seek help immediately at the National Eating Disorders Association. If you want to help others, please spread this message by Sharing today.

Originally found on Imgur. Submitted by Stephen B.