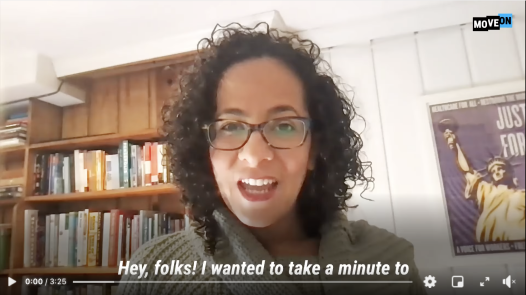 Thank you so much for supporting MoveOn!
Contributors like you power our massive and vibrant network. You're a Partner for Change who helped fuel our work in 2020 to protect the right to vote, to advance racial justice, protect our democracy, and so much more. And our work does not stop. Over these next four years, we will continue to organize millions of people to push our country and democracy toward a future of justice, equality, sustainability, and love.
Read on to see how your contributions help make progress every day.