The undead recently joined the living in continued protests against Gov. Walker and his attempts to strip union members of their collective bargaining rights. On Saturday, April 2, zombies organized on Facebook and marched to the capitol. Take a peek at these photos from the rally—if you dare: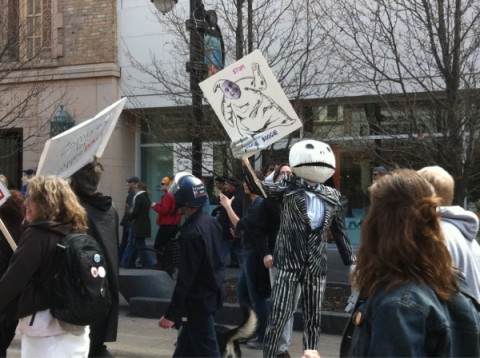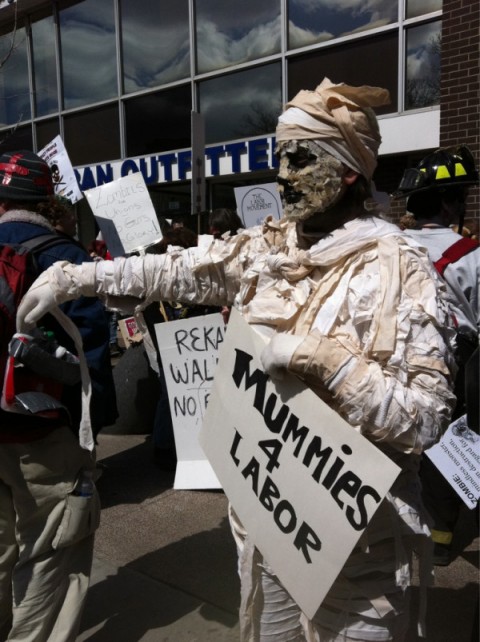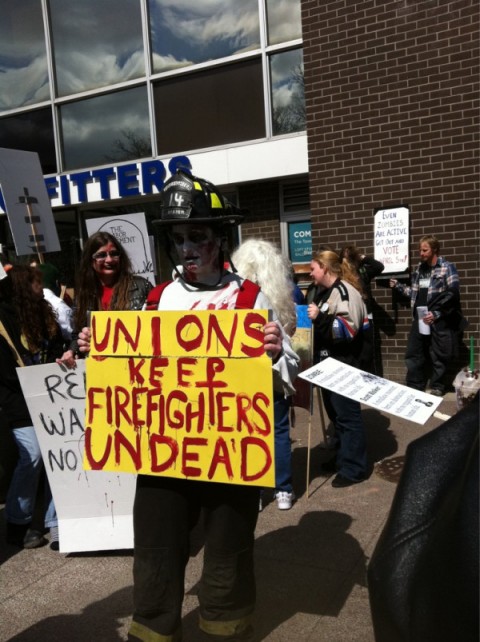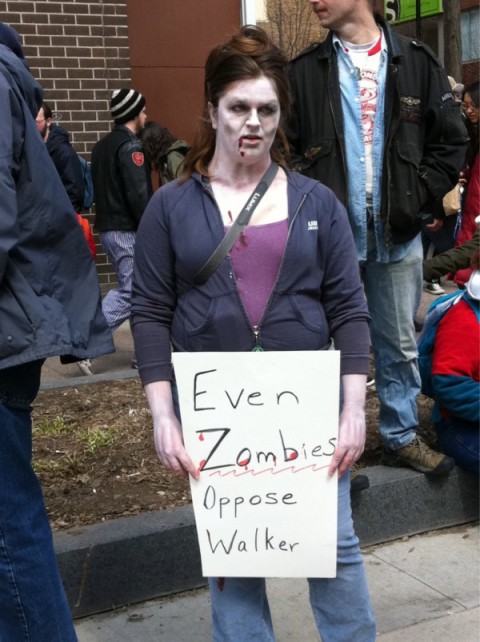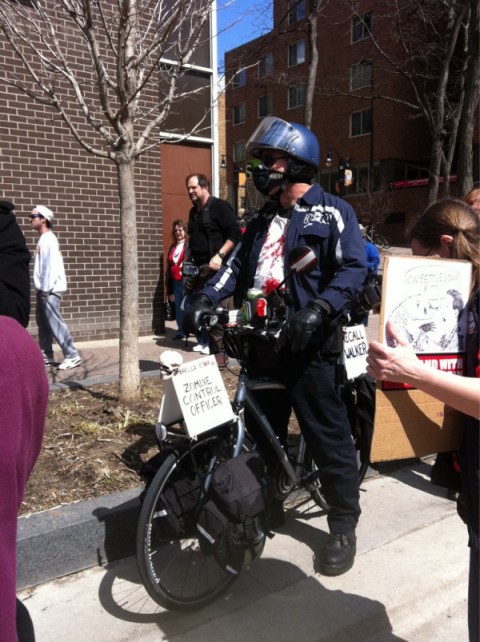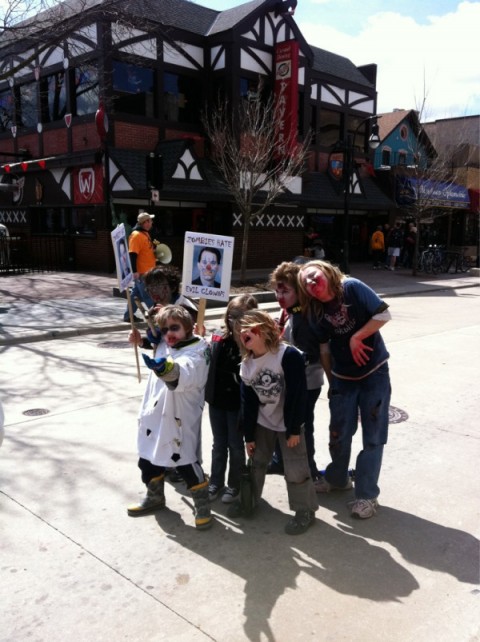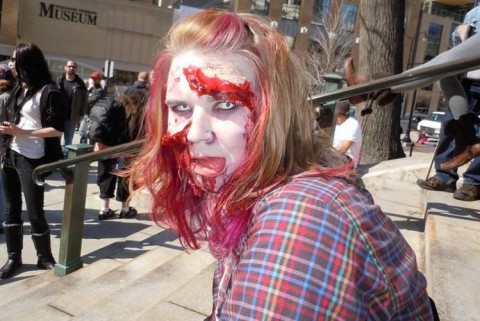 For additional coverage of the zombies against Walker rally, check out this report from Faux News now:
Originally submitted by Taren S-K. Found on @LegalEagle's TwitPic.