Why Zach Wahls Will Have You Thinking Twice About Merit Badges
This man is an Eagle Scout in every sense of the word.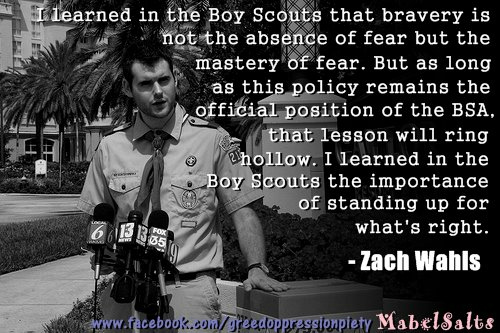 In April, a woman named Jennifer Tyrrell was discharged from her role as a Boy Scout den mother because of her sexual orientation. Zach Wahls has joined the fight against the Boy Scouts Of America's anti-gay policies.
Found on GOP: Greed.Oppression.Piety's Facebook page. Originally submitted by Jayne F.