VICTORY: President Obama Jump-starts Fair Wage Fight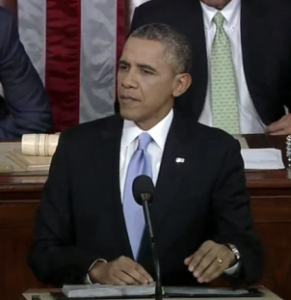 Across the country, MoveOn members are fighting hard for livable salaries for low-wage workers. The leading employer of low-wage workers? The federal government itself, according to the organization Demos. That's why Heather McGhee of Demos started a MoveOn Petition to President Obama, asking him to use his State of the Union address to announce a "Good Jobs" executive order that would raise the wages of federal contract workers.
Thanks to a smart, targeted public push by MoveOn members and allies, including hundreds of petition signers, President Obama listened to the voice of the people. During his State of the Union address on January 28, he announced that he would sign an executive order requiring contractors to pay federally funded employees at least $10.10 an hour. This announcement, and his endorsement of a bill to gradually bring the federal minimum wage to $10.10 an hour, represents a critical turning point in the fight for fair wages.