VICTORY: Judge's Ruling Sets Course for Fighting Ohio's Same-Sex Marriage Ban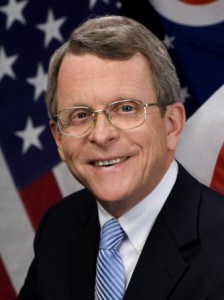 John Arthur, a terminally ill Ohio resident, was concerned that he would die without his partner, Jim Obergefell, being formally recognized as his spouse. So the couple flew to Maryland to be legally married, and a judge issued a temporary order requiring Ohio to list Obergefell as Arthur's "surviving spouse" on his death certificate—but Ohio Attorney General Mike DeWine threatened to appeal the judge's decision. That's why Steve Bluestein started a MoveOn Petition telling Ohio officials to recognize the marriage. The petition gathered nearly 2,000 signatures.
Although Attorney General DeWine continued to fight against the ruling in court—even after Arthur's death in October—the legal battle ended in success for progressives when Judge Timothy Black ruled that state officials must recognize same-sex unions on Ohio death certificates. This ruling is an important step toward challenging Ohio's same-sex marriage ban on constitutional grounds.