This 8-Year-Old With Two Moms Wrote An Amazing Letter That WILL Make You Teary-Eyed
A proposed constitutional amendment that would define marriage as between a man and a woman will appear on the Minnesota ballot in November 2012.
In response to the news, one eight-year-old Minnesotan kid wrote this tear-jerker of a letter: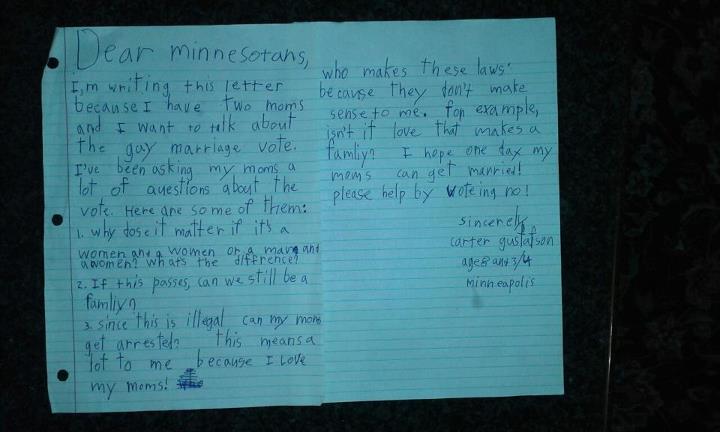 Found on Jenny Simmonds's Facebook page. Submitted by Brandon W.