The Troubling Secret Thousands of Americans Are Keeping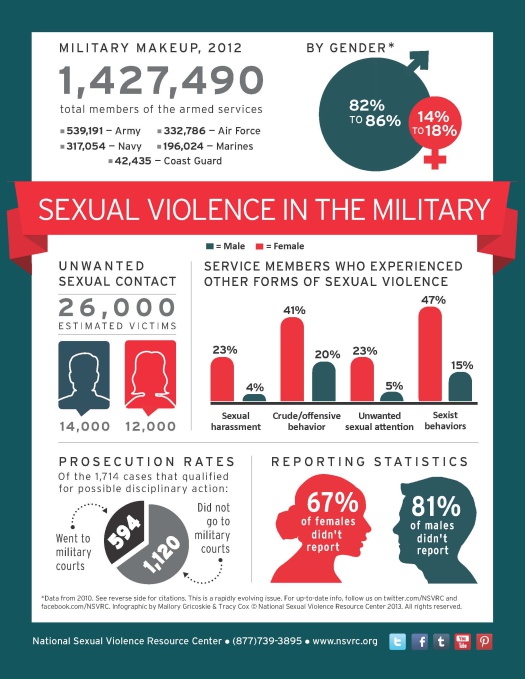 "Don't ask, don't tell" may have been repealed in 2011, but judging by the estimated 26,000 soldiers who were sexually assaulted in 2012, the U.S. military has a long way to go in creating a safe space for those who protect our country.
According to the Department of Defense, reports of sexual assault have nearly doubled from 2004 to 2012, going from 1,700 to 3,374. But the actual cases of military sexual assault are estimated to be much greater, because most sexual assaults go unreported, much like civilian rape statistics.
It's not hard to figure out why — in addition to the victim-blaming and stigma attached to reporting rape, "most of the women that actually reported it were basically kicked out of the military," writes former Washington Times reporter Mary F. Calvert.  As Sen. Kirsten Gillibrand (D-N.Y.) told the Senate in June, "[V]ictims…have said it to us over and over again: They do not report because they do not trust the chain of command."
Thankfully, people like Trina McDonald and Attorney Susan Burke are standing up for military rape victims.
You can help get justice for military sexual assault survivors by supporting Sen. Gillibrand's bill, known as the Military Justice Improvement Act, which would take the decision to prosecute military sexual assaults out of the chain of command.  Everyone deserves to live and work without fear of being raped and sexually assaulted.
Infographic via the National Sexual Violence Resource Center