The Secret Message Passed To Obama When He Got 'Mic Checked'

They couldn't get their whole message across, but this is what they were saying.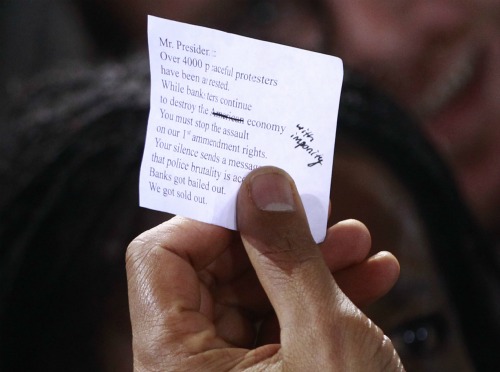 Mr. President: Over 4000 peaceful protesters have been arrested. While bankers continue to destroy the American economy. You must stop the assault on our 1st amendment rights. Your silence sends a message that police brutality is acceptable. Banks got bailed out. We got sold out.
In case you didn't see the footage, here's what happened. We love the protesters' message, but also have to give props to Obama for listening and not having them arrested or escorted out.
Image Charles Dharapak/AP. Video found on AdamsJonathan30's YouTube channel. Originally submitted by volunteer editor Jessica S. and Robin B.