The Power To Fight The Koch Brothers Is Sitting Next To Your Toilet
There are a number of alternative toilet paper brands to choose from. Which direction you hang it from the roll is entirely up to you.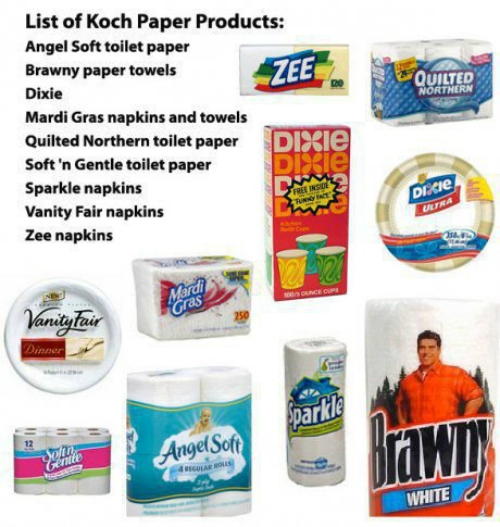 Found on The Democratic Main Street Journal's Facebook page. Thumbnail image available through Creative Commons license. Originally submitted by volunteer editor Cheryl E.