The Astronomical Amount Defense Spending Would Skyrocket Under Mitt Romney
Romney wants to increase military spending from 3.5 percent of GDP to 4 percent. This amounts to a $2.1 trillion increase over a ten year period, and he has no plan to pay for it. Center For American Progress' Lawrence Korb ran the numbers on Romney's defense budget: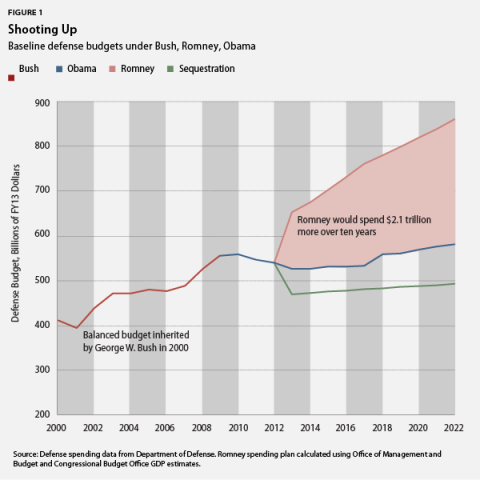 Found on AmericanProgress.org.