The 800,000 Signatures Collected In 24 Hours
Is your name in there?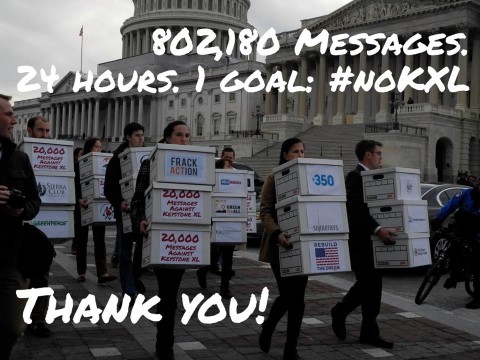 In a 24-hour effort, a coalition of over 40 progressive organizations united to collect over 800,000 signatures against the Keystone XL tar sands Pipeline, which is in danger of being approved by a Senate caving into Big Oil. MoveOn members contributed over 200,000 of the signatures!
But the fight's not over yet.

Image found on 350.org's Facebook page. Originally submitted by Brandon W.