Someone Grab Romney A Pair Of Scissors So He Can Illustrate The 47% He Couldn't Care Less About
Make sure they are children's safety scissors. One can never be too cautious.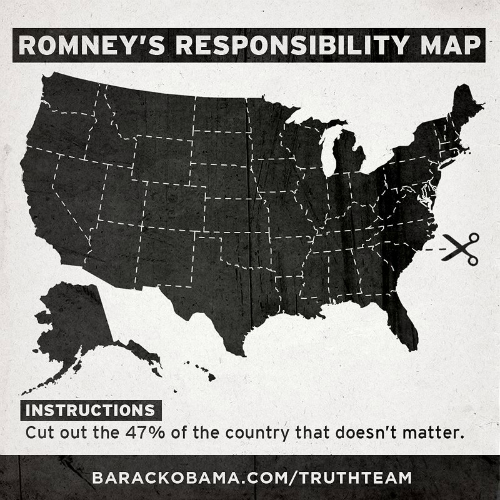 Found on Obama Truth Team's Facebook page. Thumbnail image courtesy of Flickr. Originally submitted by volunteer editor Kitty O.

Paid For By MoveOn.org Political Action