Seth Rogen Delivers Twitter Punch To Mitt Romney's Nose, Progressive Fans Say 'Hell Yeah, Seth Rogen!'
Share this because it's awesome!
EDITOR'S NOTE: 'Keep America American" isn't Mitt's official campaign slogan, and he claims that what he actually said was "Keep America America." But it's scary how that phrase is only one letter away from the KKK slogan, isn't it?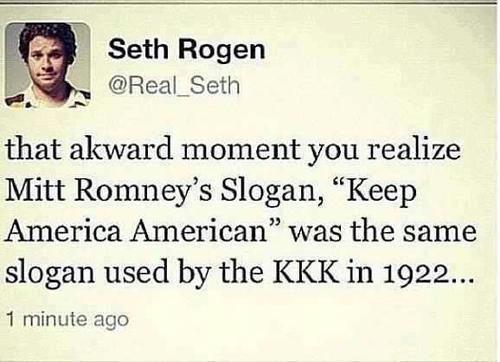 Found on BiPartisanReport's Facebook page. Originally submitted by Laura D.