Rape Vs. A Flat Tire Explained In One Venn Diagram
Kansas GOP Rep. Pete DeGraaf recently compared getting raped to getting a flat tire. Here's a Venn diagram that explains just how very different these two things are. Take a look: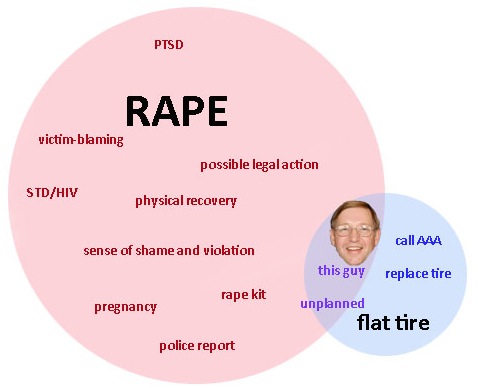 Originally submitted by Carole S. Found on Mother Jones.